Last modified by: Kevin Zimmer -
How do I Change the Order of my Payroll Instructions?
Sometimes it's in your benefit to set the order of the payroll instructions on your payroll input sheet. One way to do this is from the Payroll Instructions tab under Payroll, Payroll Setup. The easier way is to make the change from the input sheet because this allows you to see the order as you create it.
On the input sheet, click on the Payroll Instruction name. (For example, click on the words "Reg. Hourly Pay")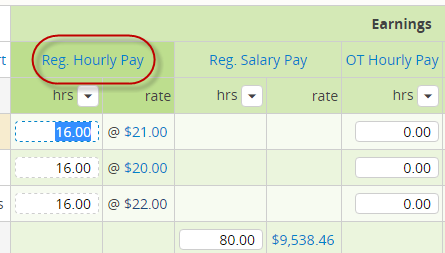 Clicking on the Payroll Instruction name will bring you to the set up of that instruction. Scroll down to where the "Sort order" area is. Adding/Changing the number will move the column to it's new respective order. If two or more Payroll Instructions have the same "Sort order" number, they will then sort alphabetically.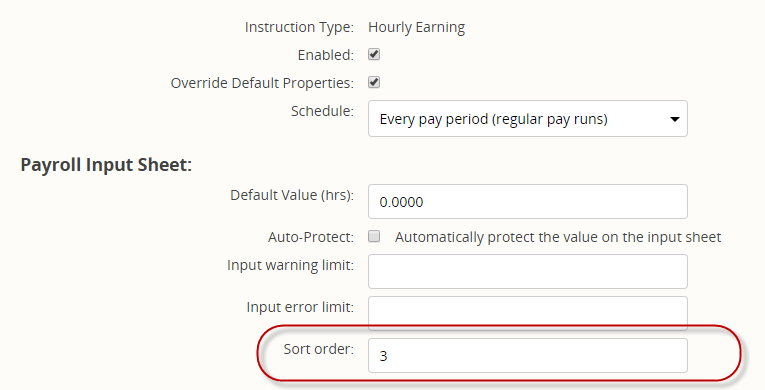 *Tip: Use odd or even numbers, or go up in increments of 5, so that there is room for additions in the future.
Contact the Alpine Crew!
204-478-3707
alpinecrew@ibexpayroll.ca