Last modified by: Permanently deleted user -
How do I Delete A Single Shift in a Series
1. From your Schedule right click the shift you wish to delete.
2. Hover your mouse over 'Delete' then click 'Delete only this occurrence'.
3. A confirmation window will appear. Click 'OK'.
Note that a shift that has been approved in Time Approval cannot be deleted.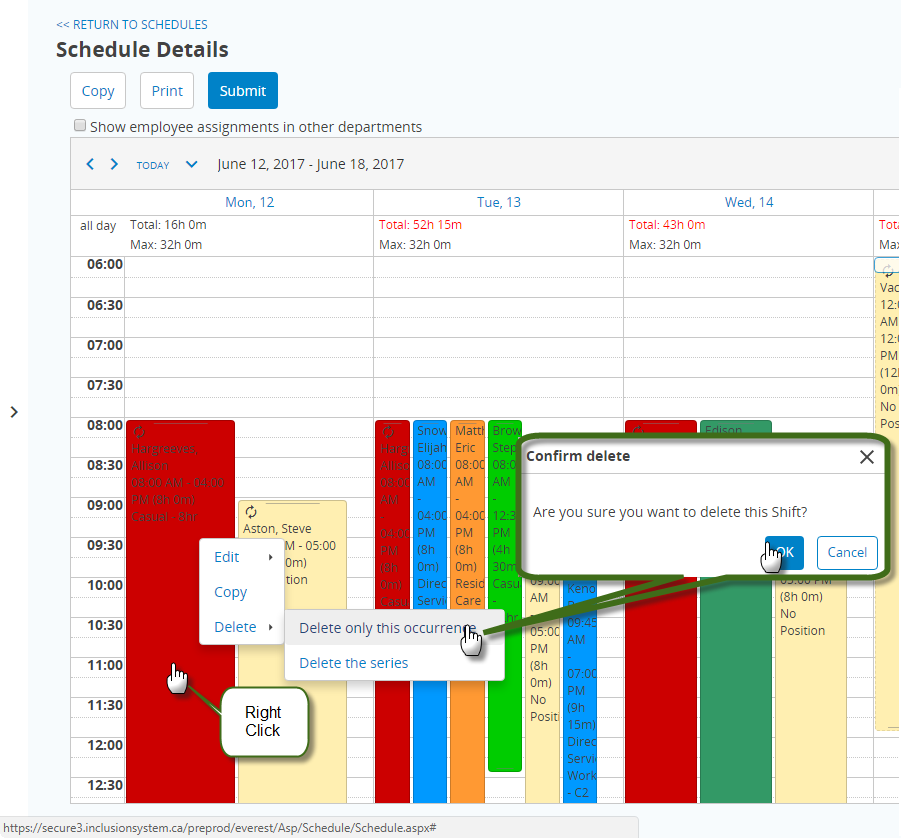 Contact the Alpine Crew!
204-478-3707
alpinecrew@ibexpayroll.ca