Last modified by: Kevin Zimmer -
How do I submit, approve or post a schedule?
In the system a schedule must be submitted before it can be Approved. It must then be Approved before it can be Posted. Different organizations have different processes for the submission approval and subsequent posting of schedules. If you have questions about your organization's process please contact your system administrator or the Includables at 1-800-335-0039 ext. 580.
The button for Submitting, Approving and Posting a schedule is in the same place. The button changes it's name depending on where you are in the process. To Submit/Approve/Post a schedule simply click the Submit/Approve/Post button between the Copy and Print button at the top of the screen.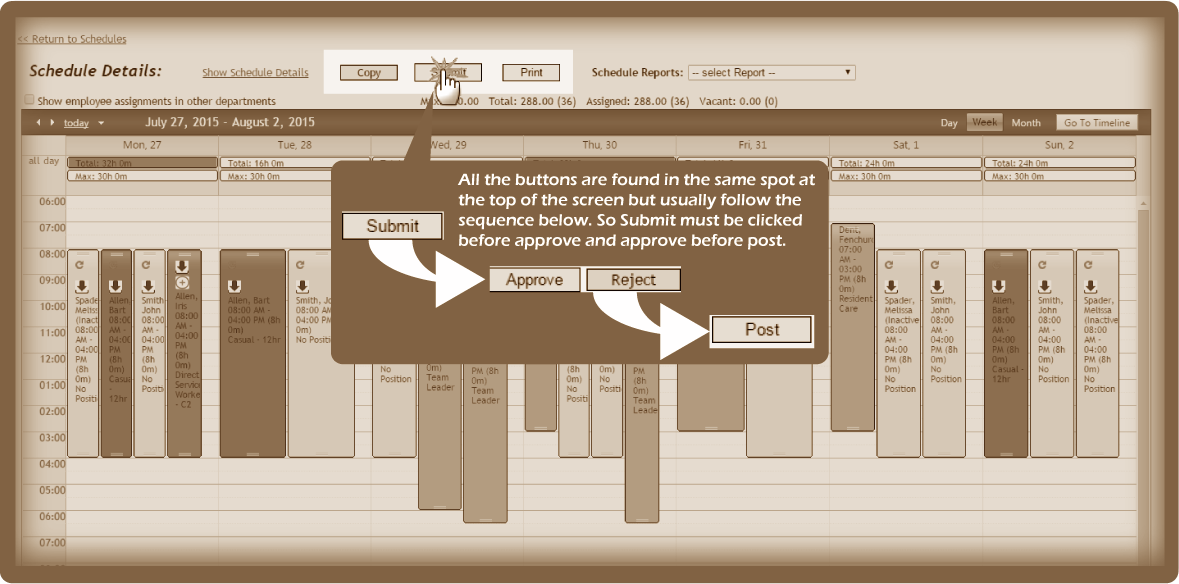 Note that posting a schedule pushes that schedule out to employees via email or their login. Note that you can still make edits to a schedule after posting. To learn how to send notifications about any changes made after posting click here.
Contact the Alpine Crew!
204-478-3707
alpinecrew@ibexpayroll.ca