Last modified by: Kevin Zimmer -
How Do I Print A Schedule Of A Pay Period?
Printing a schedule of a pay period is done by running a pay period report which displays a created schedule and then exporting it to a PDF from which you can print it. Don't worry, we'll show you how!
1. From the home page click on the tab titled Schedules.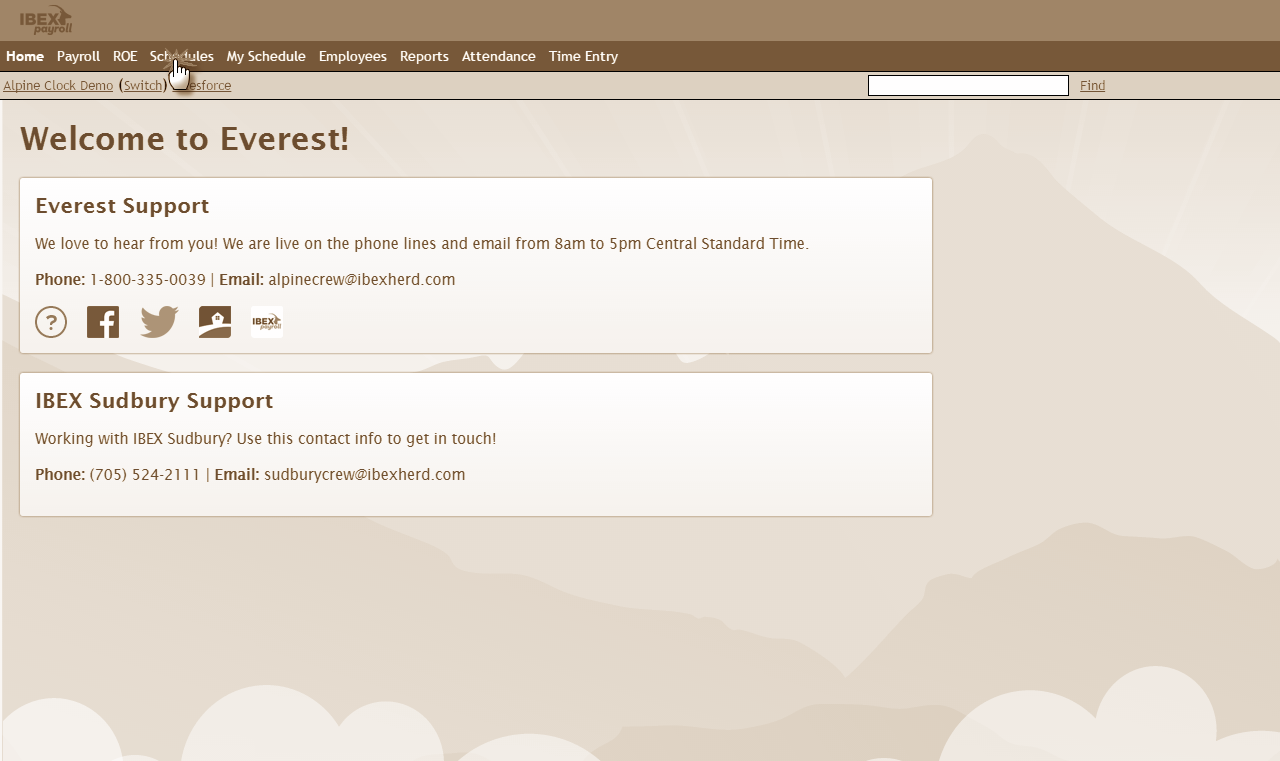 2. Click the tab titled View Pay Period Schedule Report.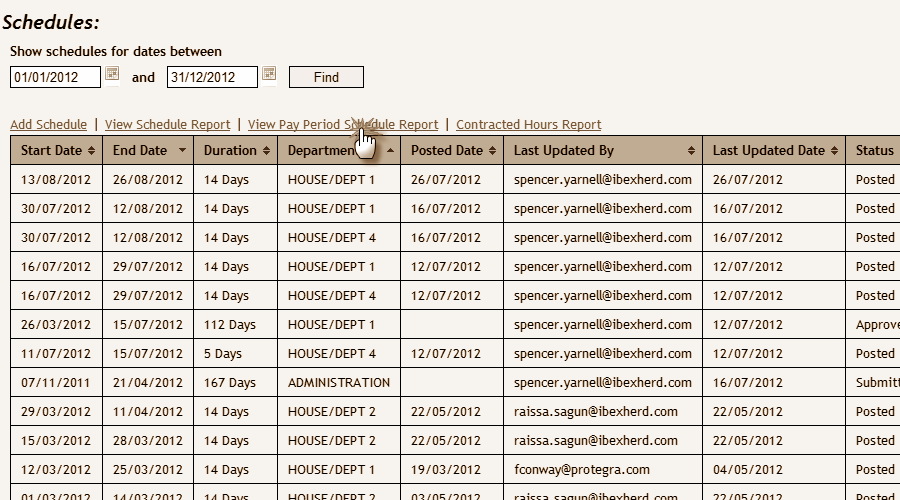 3. Use the down button by the All Departments box to choose a department you'd like to print a schedule for. Use the down button by the All Employees box to choose employees you'd like to print a schedule for. Leave them as is if you want to print for all departments or employees.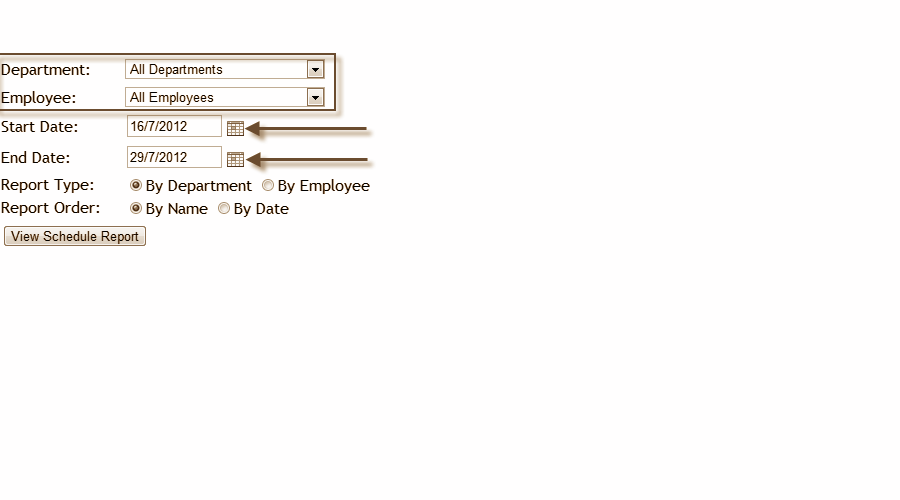 4. Use the calendar icon by the boxes titled Start Date and End Date to set the time over which you'd like to print a schedule for. Be aware that the schedule will always start a printout on Sunday so if you choose a start date in the middle of the week it will print the start of that week as well.
The Pay Period Schedule Report has the ability to show the schedule for all departments for all employees, All departments for a single employee. All employees from a single department and a single employee`s hours in a single department. (For instance if you wanted Department 1's schedule for all its employees you would set employees to all and departments to Department 1) Set the option accordingly to see the desired display. Also the start and end dates should automatically be set to the most current pay period.
5. (Optional) Choose Report Type and Report Order. If the report is for a specific department you may also choose to Show Shift Notes and Show Actual Hours. When done press View Schedule Report. It's also perfectly fine not to touch these options if you don't know what they are.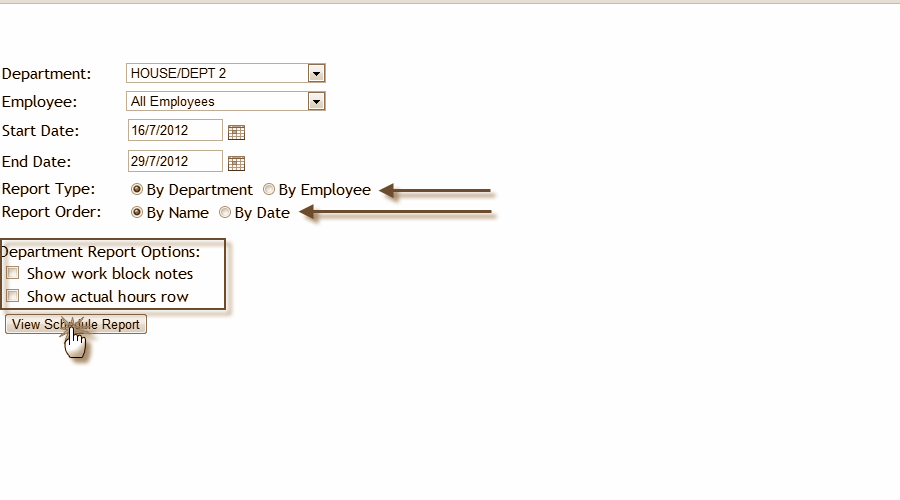 6.

Wait a few moments for the file to load.

Depending on the size of the schedule it may open in another screen on your internet program. Once the report has loaded press the button at the bottom titled Export to PDF.
The larger the schedule (The more departments and employees) the longer the page can take to load. Refreshing the page will not make the report load faster. Exporting the report to a PDF will open it in another file format from which you can print the report as a schedule.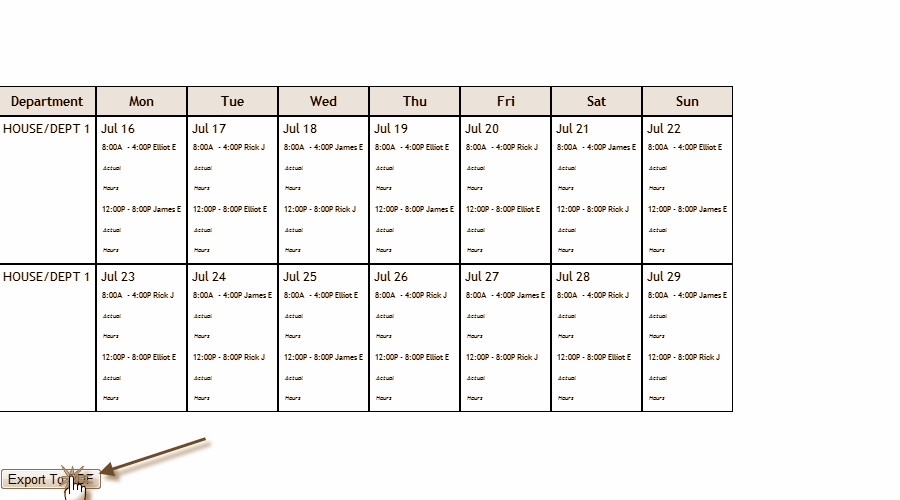 7. The Schedule will then load in a file that will let you print. So let her rip! If you are still unable to print it feel free to call Nick 204-478-3700 ext 209
Contact the Alpine Crew!
204-478-3707
alpinecrew@ibexpayroll.ca