Last modified by: Kevin Zimmer -
My Schedule Won't Create!
So you go to create a schedule and then..
The System won't let you. If you see a screen like below then here's what to do.

1. Return to the schedule chart by clicking the underlined text saying Return to Schedules.

2. Click on the blank box beside the words Quick Filter right above the chart. Type in the name of the department you are trying to create a schedule for. Then find the most recent schedule (It should be the one on top) and on the far right side of the chart there will be an underlined tab saying Edit. Click this tab.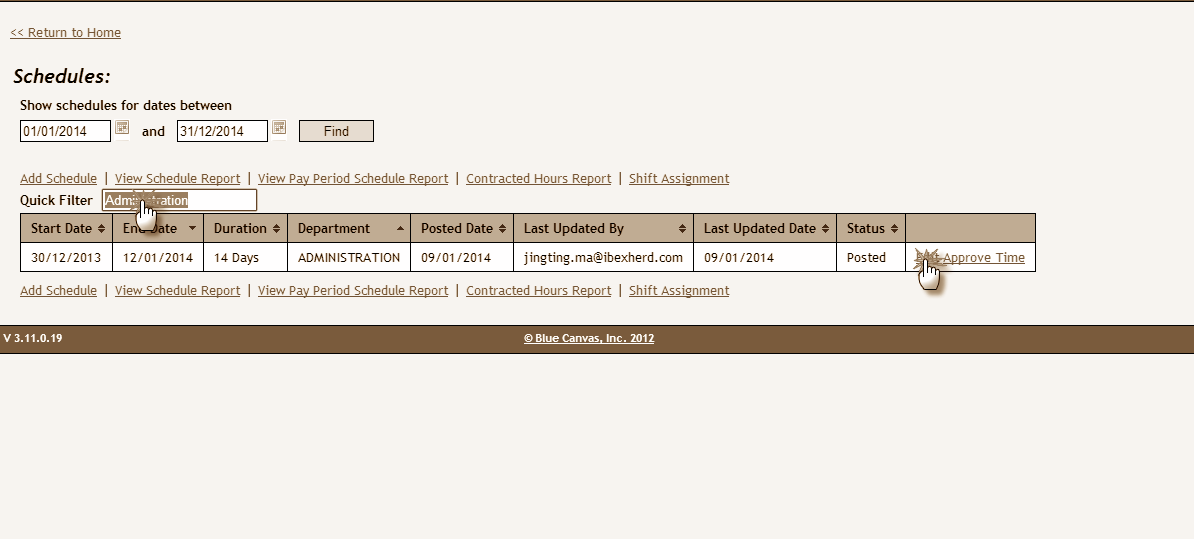 4. On the left of the screen above the actual schedule there is an underlined tab that says Show Schedule Details. Click it.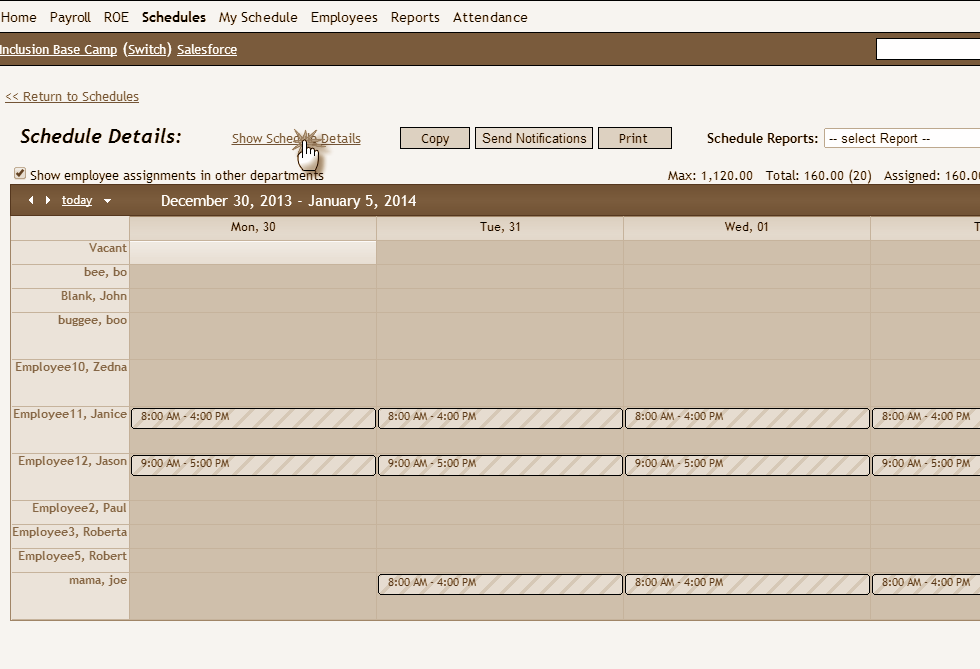 5. Information about the schedule will appear. In the information that appears there will also be an underlined tab saying Edit beside the End Date. Click it.

6. A new window will appear. Click on the picture of a schedule and select the day before what you want to be the first day of the new schedule. Then click the button titled Save.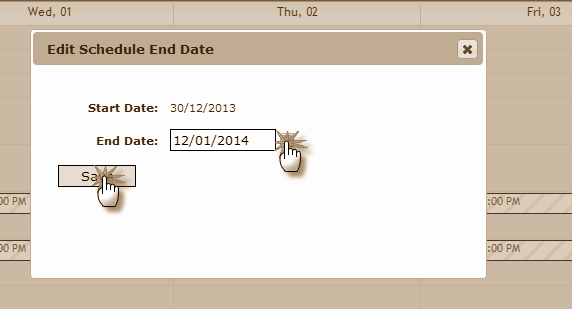 7. Return to the schedule grid using the Return to Schedules tab. Then attempt to create the schedule you want again. You should find now that the Start Date is what you want and you can create the schedule! Hooray!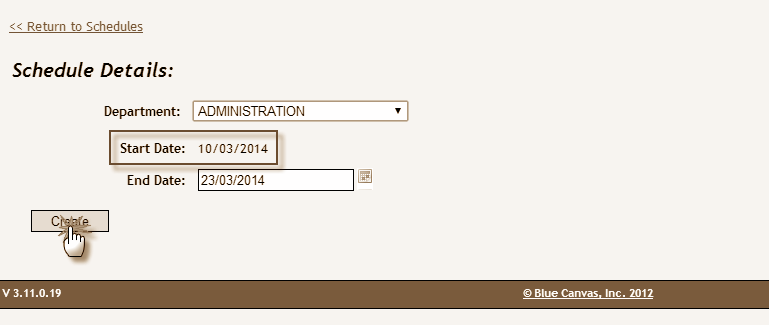 If you're still having trouble creating the schedule feel free to give the Alpine Crew a call at 204.478.3707 and he'll help you figure it out.
Contact the Alpine Crew!
204-478-3707
alpinecrew@ibexpayroll.ca