Last modified by: Kevin Zimmer -
How Do I Set Up A Clock In The System?
You just got a cool time clock? Let's get that guy connected up to Everest (The System) then so it can start sending punches right to Time Approval. This is a longer how-to so if you feel confused at any point feel free to call the Alpine Crew at 204.478.3707 and we'll be happy to help you out!
1. From the home page of the system (The first page you see when you sign in) look in the top right corner and click the drop down tab that says your organization's name.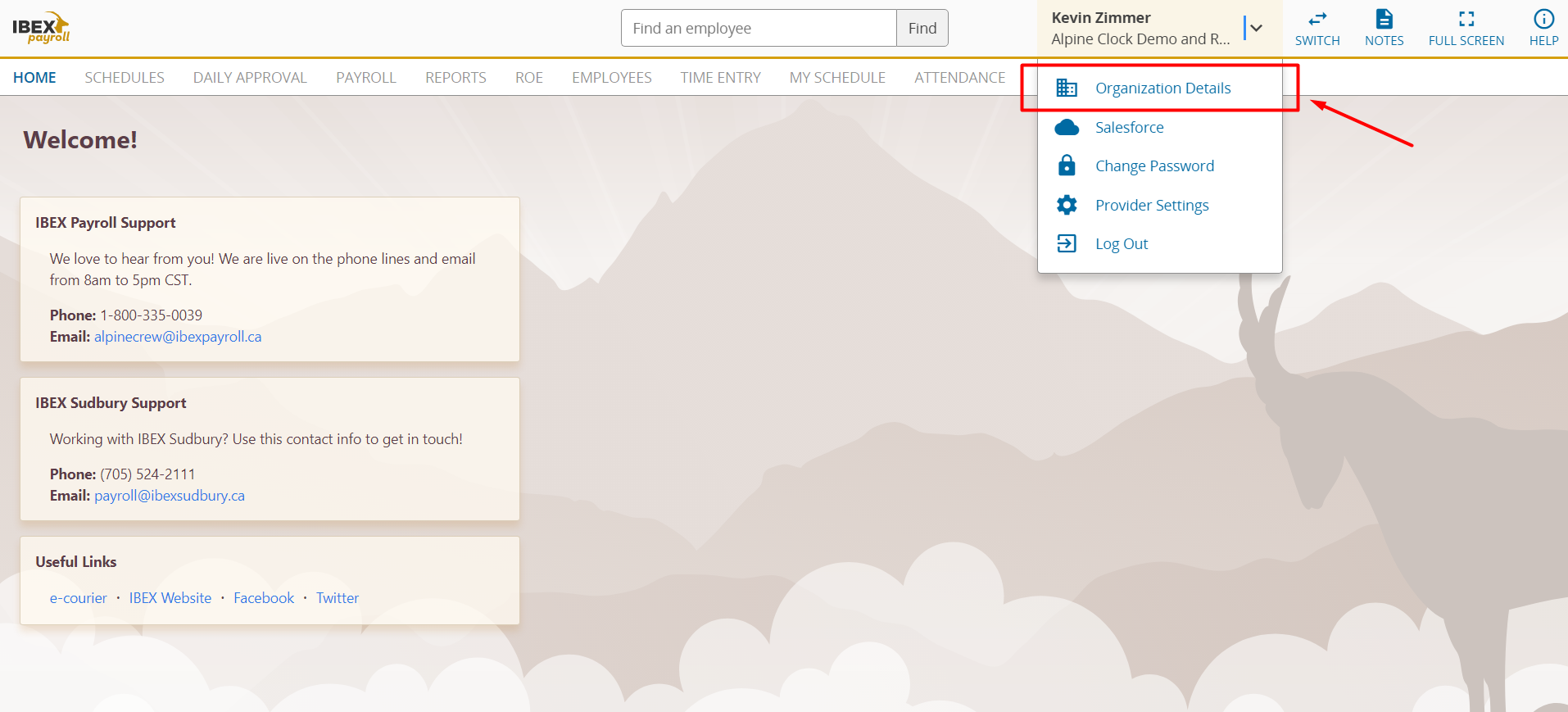 2. If you look to the right side of your screen you'll see an underlined T & A. Click that tab.

3. Now you should see a page that is titled Time and Attendance Preferences. Scroll down until you get to the Clocks section and under a chart on the left side of your screen you should see an underlined tab that says Add Clock. Click that.

4. Now you should see a page titled Clock Details. Our next step is to grab our new clock and find the serial number. It is located on the back of the clock.

5. Now enter the serial number of the clock into the space beside the words Serial Number. Also enter the IP Address of the clock in the space right below. Your IP Address is dependent on your organization's IP Address.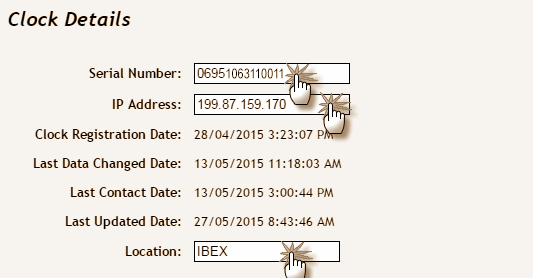 6. In the space beside the word Location you can enter where the clock will be located in your organization (ie where in the house). Scroll down to the list of departments. Click the department you want the clock to be active for then click the arrow pointing to the right. If you want the clock to work for multiple departments do this for each department.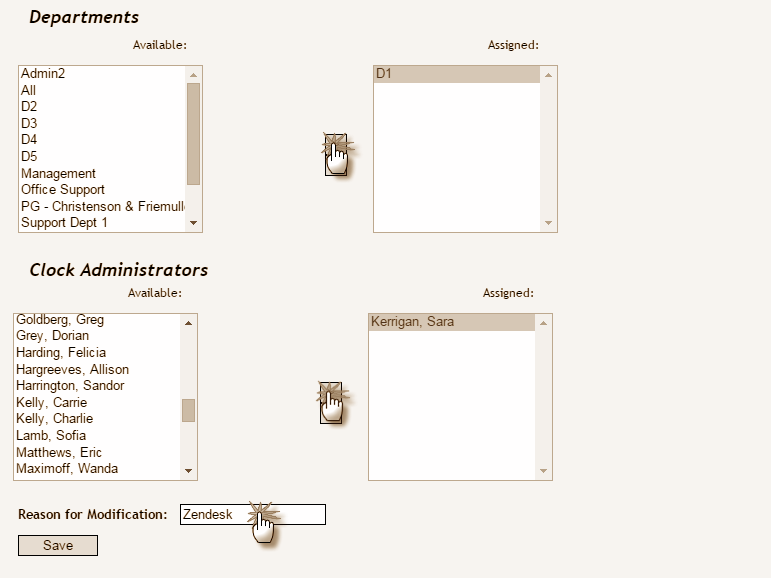 7. If there are certain employees you want to have the power to make changes to the clocks you can click the employee you want to have this ability and then click the arrow pointing to the right. Once you are done this click save!
The clock is set up in Everest! You'll also have to make sure its connected to the internet and the employees are set up to use the clock as well! Here are some how-tos on those subjects!
Contact the Alpine Crew!
204-478-3707
alpinecrew@ibexpayroll.ca