Last modified by: Kevin Zimmer -
How Do I Connect My Clock To The Internet?
Once you've got your clock set up in Everest you'll want to connect it to the internet (and the system). Here's how you do all that.
1. At your clock press any button to get to the main screen.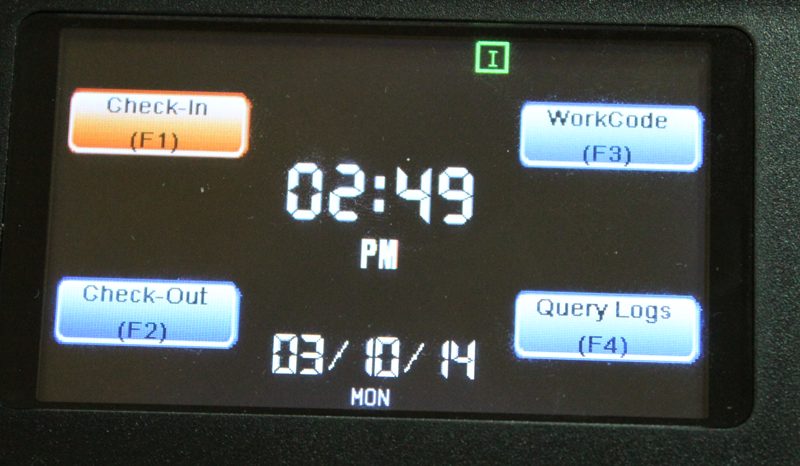 2. From here press the M/<- button (Shown below) to get to the Administrator log in screen.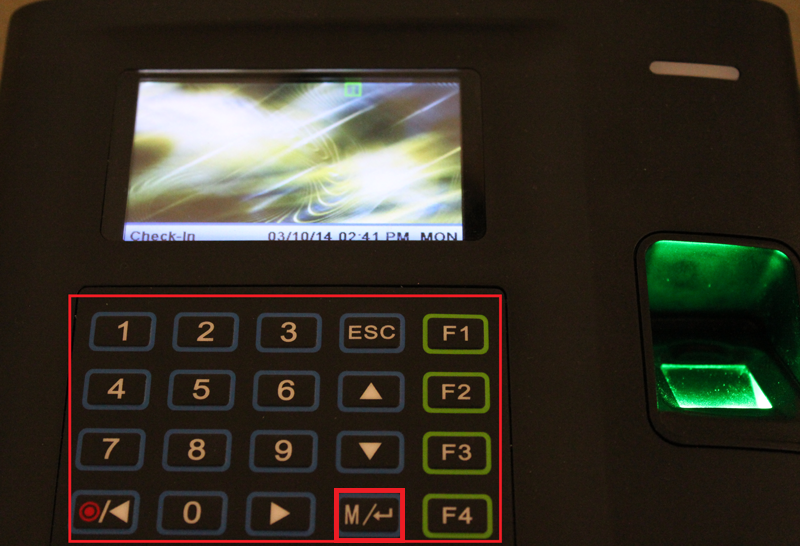 3. Use the number keys to enter the ID number of an Administrator. Once they are entered press the M/<- button in the bottom right of the keypad.
Need to set up a user as an administrator? Forgotten how? Don't worry here's the article on how to add administrator's to a clock.
And here's the article on how to set up an employee in the system.

4. Enter the Administrator password. Then press M/<-.

5. If you have signed in correctly you'll be taken to a new screen. Use the arrow keys to move the highlight cursor to over the picture titled Comm. Press M/<-

6. Move the highlight cursor over to the picture titled Web Setup. Press M/<-.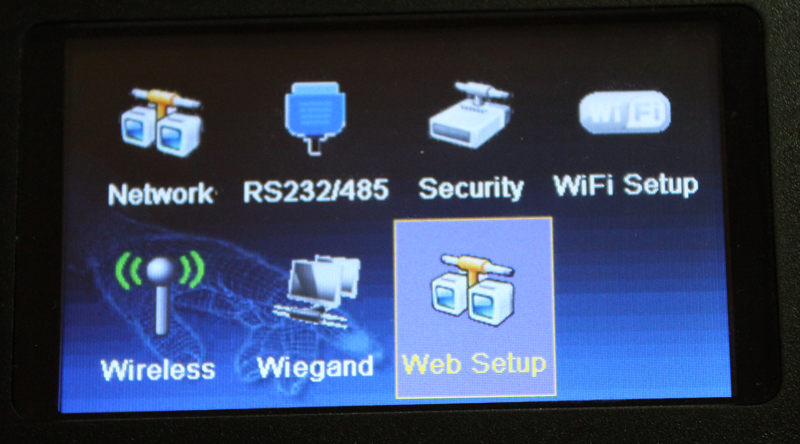 7. Use the up and down arrow keys to get to the spaces below the first line. Enter the number 184 71 68 238 80 using the number keys. When you have done this press the M/<- button twice.

8. Press the button in the top right corner of the keyboard that says ESC twice. You should see on the screen below an I with a box around it. If you do then hurray, you've done it! Give it a few seconds if you don't see it right away.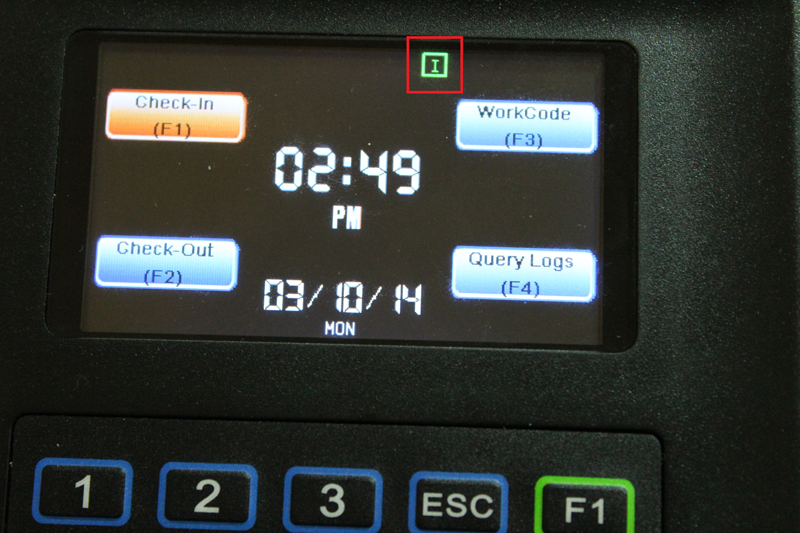 9. If you don't see the I with the square around it after some time give the Alpine Crew a call at 204.478.3707 and we'll see if we can figure it out for you!
Contact the Alpine Crew!
204-478-3707
alpinecrew@ibexpayroll.ca