Last modified by: Kevin Zimmer -
How Do I See All Scheduled Shifts For My Department In My Schedule?
In the top left corner of your screen there is a check box titled "Show Other Employees". Check this box to see other employees' shifts or uncheck it to only see your own.
Note that this feature is only available if the setting has been enabled by your administrator.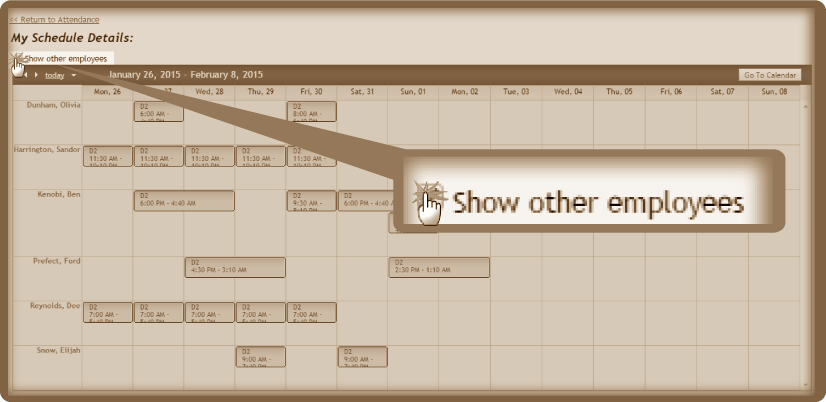 Contact the Alpine Crew!
204-478-3707
alpinecrew@ibexpayroll.ca