Last modified by: Kevin Zimmer -
How Do I Set Up An Individual Employee To View Other Shifts In Their Department?
To set this up for an individual employee you must have this setting activated on an organizational level. Click here to see that article. Note that you need administrative permissions over a department in order to access these settings.
Type the employee's name in the find bar at the top of the screen. Click "Find".
A list of names will appear in a new window; click the employee's name.
On the Employee Maintenance page click "Edit User ID".

From the User Editing page click "Roles"
Scroll down and find the role titled "Other Schedule Add-On". Click that checkbox then scroll down and click the "Save" button.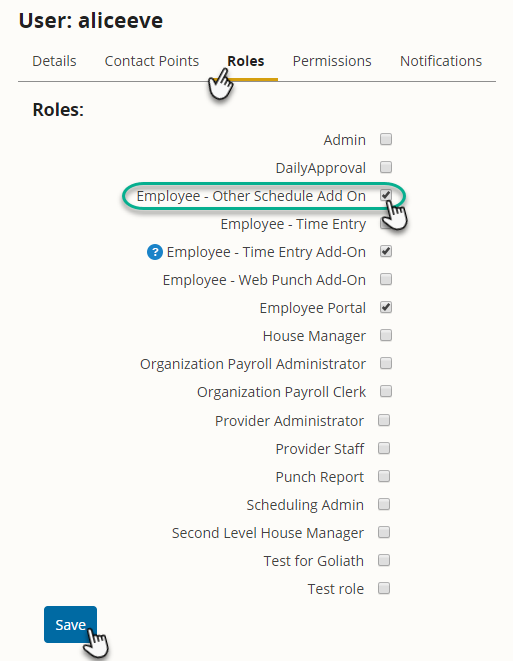 Contact the Alpine Crew!
204-478-3707
alpinecrew@ibexpayroll.ca