Last modified by: Kevin Zimmer -
How does the New Schedule Print Out Work?
The schedule print out is a dashboard that gives you the ability to create the ideal print out for your team with a set of customizations available. You can see what that will print out will look like before you print, and then print the schedule or export it as a PDF.
To find the schedule print out screen click the button titled Print at the top of your schedule screen.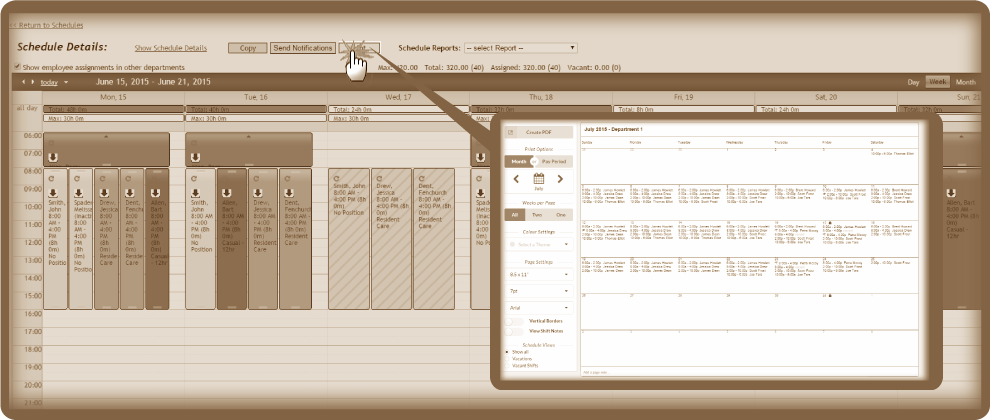 The dashboard itself has two sections:
1) The settings on the left which control the look and content of the print out
2) The display on the right which displays exactly what the print out will look like and how many pages it will be.
*Sign Off Sheet - In the top left area of the screen you might see a tab for Sign Off Sheet. Clicking on this tab will take you to a printable sign off sheet that lists shifts and gives employees a place to sign off on those shifts. Click here to learn more. (Note that this feature must be enabled to be viewed. Click here to learn how to enable it.)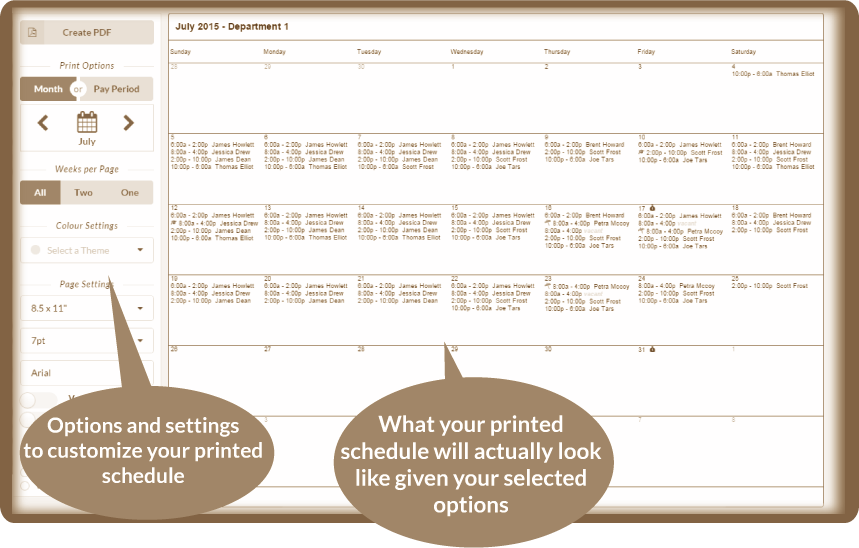 The Settings and their functions are as follows:
Create PDF - You use this button when you are happy with the schedule and want to print. It will turn your display on the right into a printable document which you can print. Click here to learn the exact steps.
Print Options - Here you can choose to either print a month of the schedule or a pay period of the schedule. You can use the arrow buttons to choose which month or pay period you'd like to print.
Weeks per Page - You can select here how many weeks you'd like printed on each page of the print out.
Page Settings - Here you can choose a variety of style options including font type, font size, page size and whether you want to see shift notes or vertical borders between days.
Schedule Views - Choose what kinds of shifts you'd like to see on the schedule print out
Adding Notes - You can also add notes directly to the schedule print out. Click here to learn how.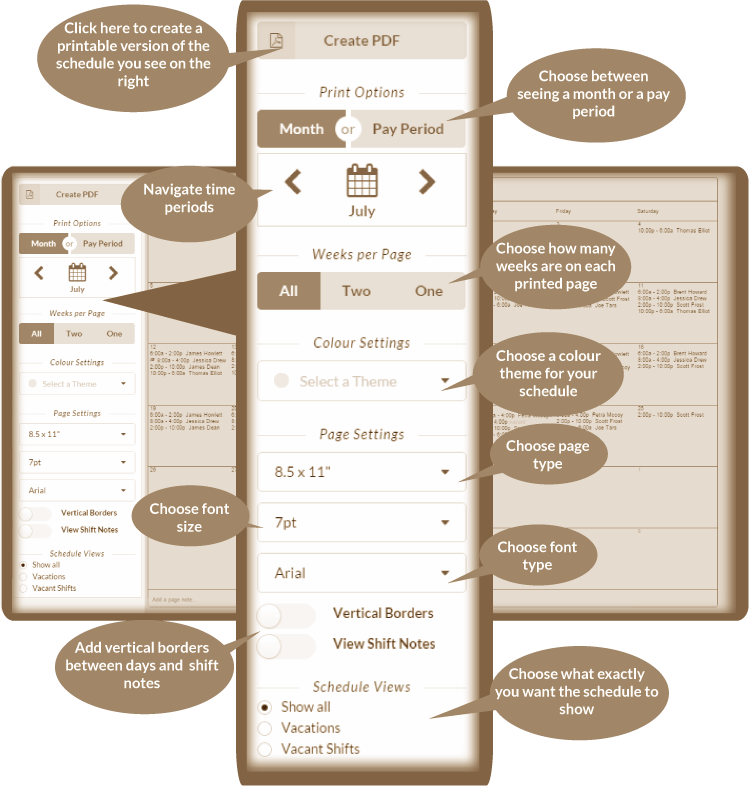 Once you are happy with the schedule as it looks on the display to the right of your screen click the Export to PDF button in the top left corner.
This will turn the display into a printable PDF document. *The PDF will appear in new a window from which you can go to the bottom right corner of the document and click the print icon to print it.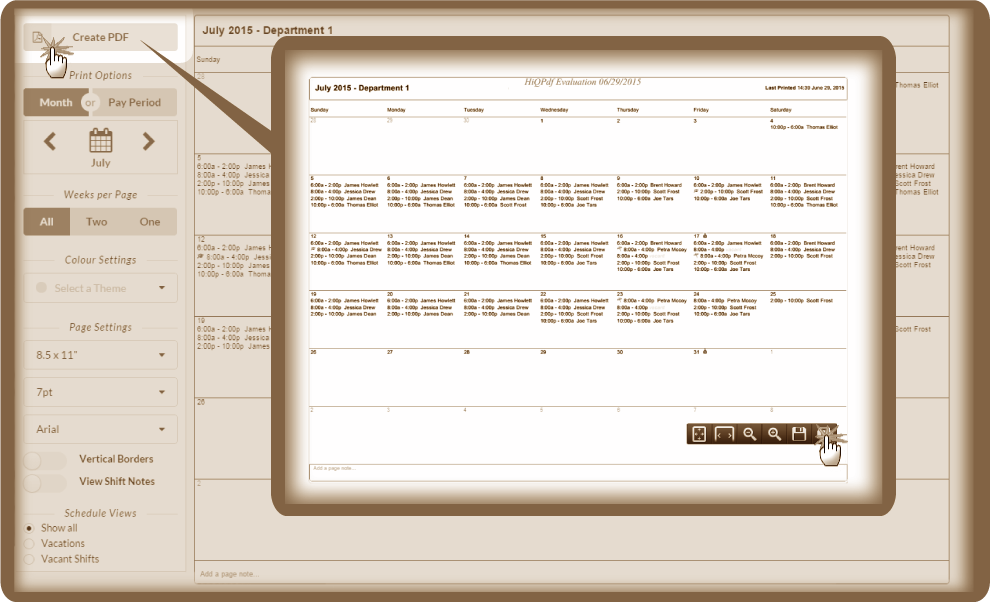 *Some browser settings will simply download the document as opposed to opening it in a new window. If this is the case for you just click the document where it is downloading and once it is completed it should open in a browser window.
Contact the Alpine Crew!
204-478-3707
alpinecrew@ibexpayroll.ca