Last modified by: Kevin Zimmer -
Where can I find SIN and Birth Date?
The employee Social Insurance Number (SIN) and birth date are initially entered on the Demographics tab when entering anew employee. However, once the employee has been entered this information is no longer visible on this tab. Where did they go?
For security purposes, this information moves to the Financial tab after the employee is entered. If you do not have access to the Financial tab, you can contact your payroll administrator for assistance.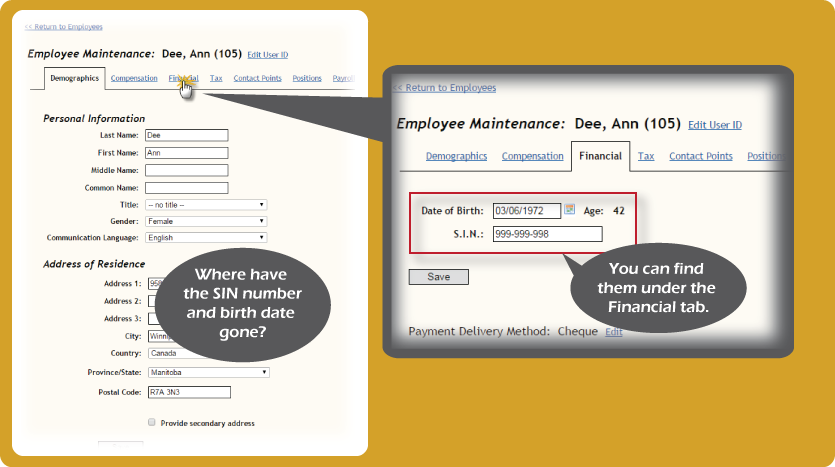 Contact the Alpine Crew!
204-478-3707
alpinecrew@ibexpayroll.ca