Last modified by: Kevin Zimmer -
What's The Basic Schedule Report? How Do I Use It?
The basic Schedule Report is a report that displays one week of the schedule of a certain department or employee specifically in a different more reader-friendly format that can be printed. It is a more simplified version of the Pay Period Schedule report which has more options. Because of its simplicity the Schedule Report can be more useful for more simple scheduling report needs.
1. Navigate to the Schedules Page.

2. Press the tab titled View Schedule Report.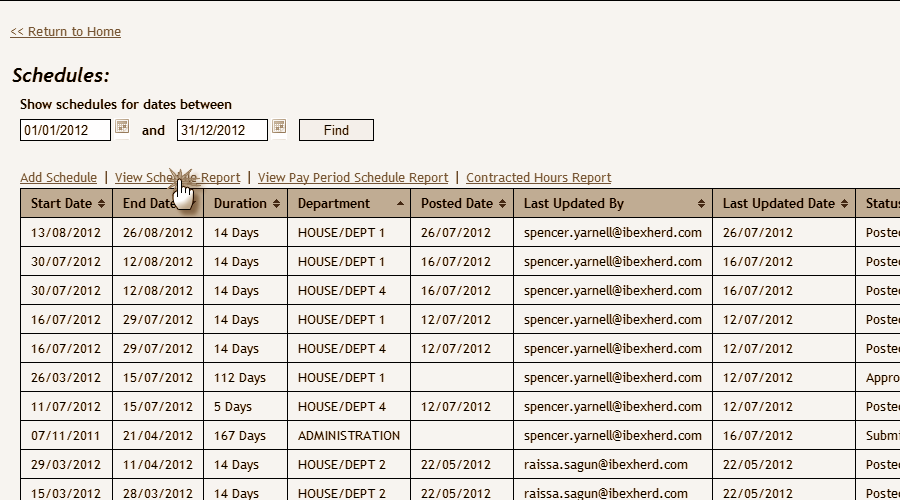 3.Select the Departments and/or employees for whom you wish to see a schedule. Then Select a start date for the week of the schedule you wish to see.
The Schedule report can print reports showing the schedules of all employees in all departments, all employees in a particular department, a single employee across all departments or a single employee in one department. Arrange the Department and Employee filters to suit your preference. (For instance if you wanted Department 1's schedule for all its employees you would set employees to all and departments to Department 1). The Schedule report automatically creates schedules of a single week in length starting from the Start Date and ending a week later. If you need a report of a schedule with a different number of days see the tutorial on Creating Pay Period Schedule Reports.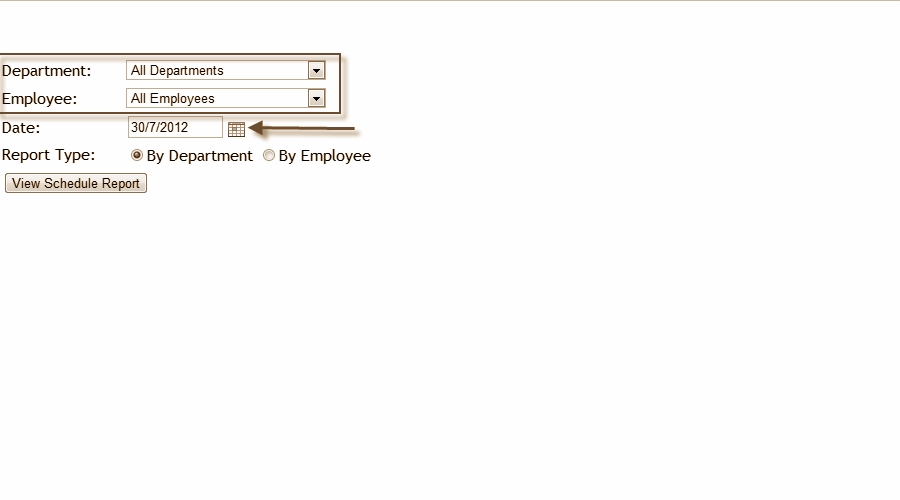 4. Set the Report Type to either By Employee or By Department. Then press View Schedule Report.
A Department report type is when the schedule is organized to show, given a department which employees are working in the department and when on all the days throughout the pay period. Multiple Departments are listed. An Employee report type is when the schedule is organized to show, given an employee, which departments they work in and when throughout the pay period. Multiple employees are listed.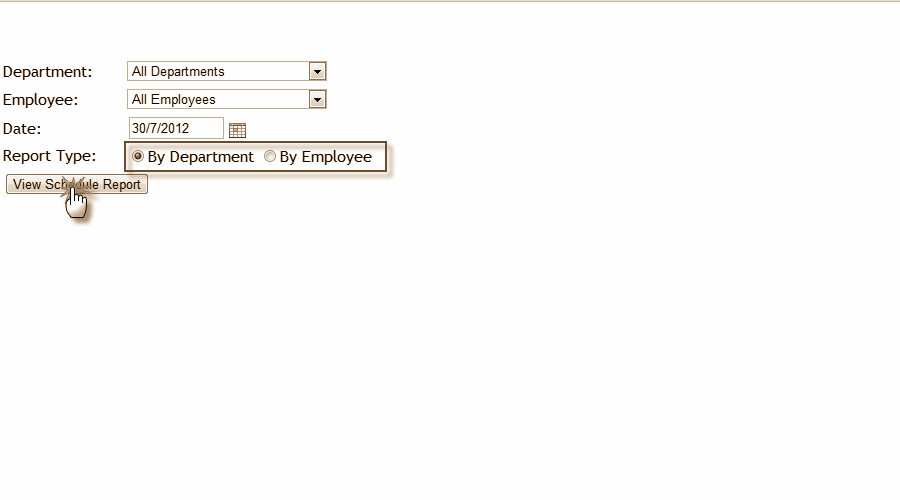 5.

Wait patiently for the report to load.
The report may take a few seconds to load depending on the size. Refreshing will not speed up the process. When it is completed it will show like below.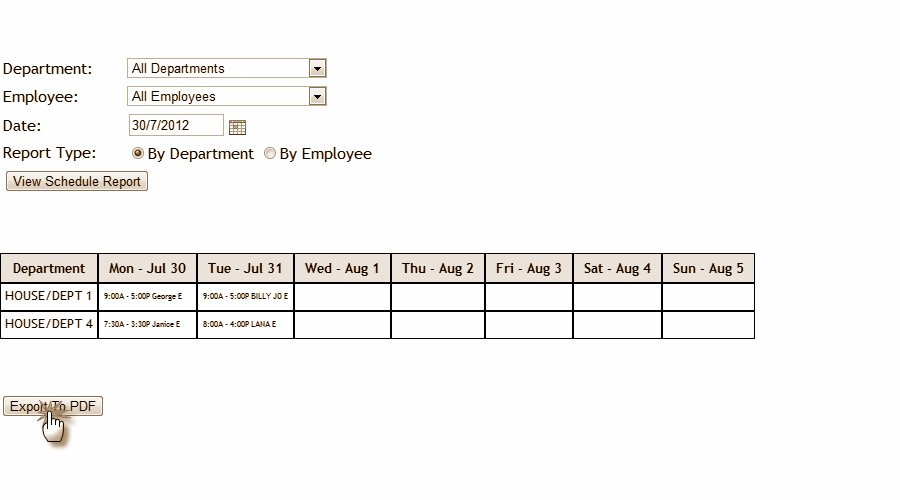 6. (Optional) To print the report press the Export to PDF button as shown above. Once you have the report in PDF format you may print it from there.
Contact the Alpine Crew!
204-478-3707
alpinecrew@ibexpayroll.ca