Last modified by: Kevin Zimmer -
What's The Scheduled Hours By Employee Report, And How Do I Use It?
From a schedule editing view one can print a report that shows the total work hours and classifications of each employee on that schedule. This report called the Schedule Hours By Employee Report is useful for seeing at a glance that hours match up with classifications and hours across departments. This tutorial takes you through generating such a report.
1. Navigate to the Schedules Page.

2. Find the row of the Schedule you wish to run the report on. Press the Edit button in that row.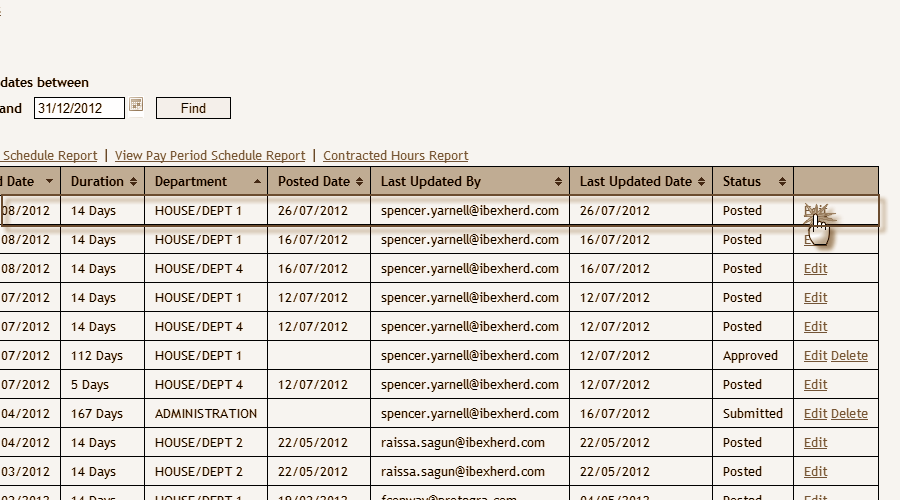 3. Click the drop down button titled Select Report. Choose the Scheduled Hours by Employee option.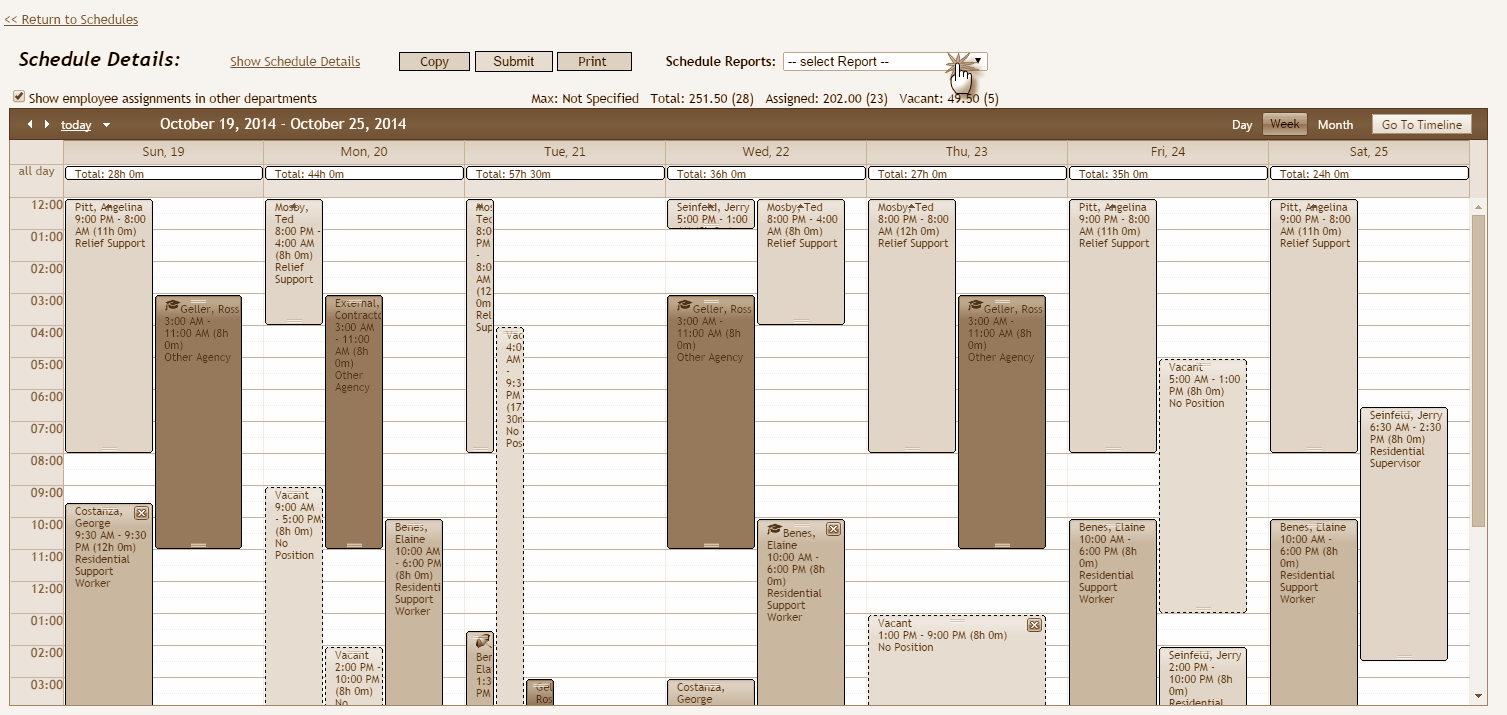 4. The report is now created in a new tab.
Note that this report includes contracted hours and classifications. This is a good way to at a glance to see the hours worked by the employee across all departments. This is also good to make sure an employee is meeting their contracted hours obligations.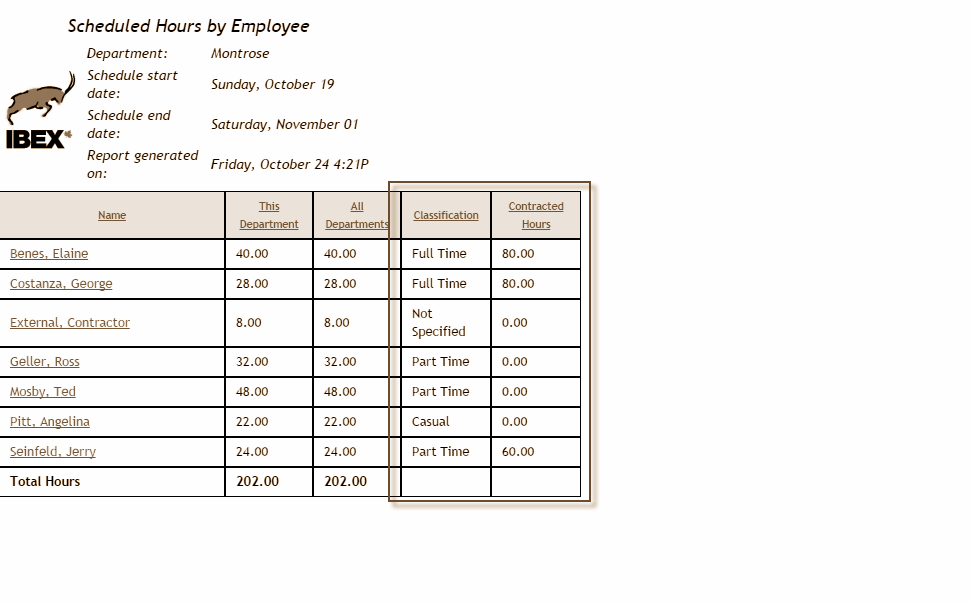 Contact the Alpine Crew!
204-478-3707
alpinecrew@ibexpayroll.ca