Last modified by: Kevin Zimmer -
What Is Time Entry?
Time Entry is essentially an online time sheet where the system does the math and communicating with your team leader for you.
Here you show all the hours and shifts you have worked in a week by either confirming scheduled time or creating the shifts you worked. This data is viewable by your team leader who will then send this info off to payroll.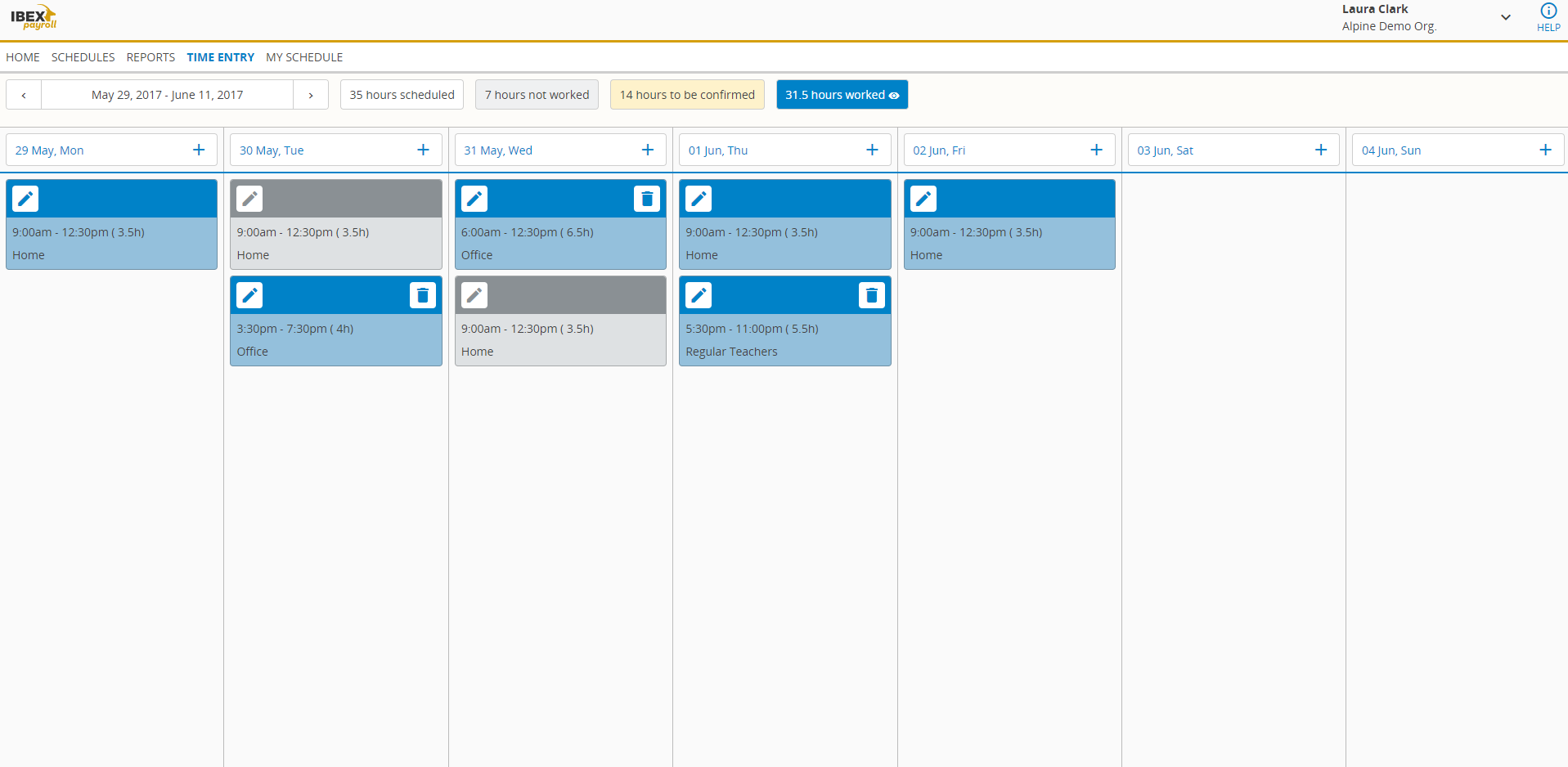 Contact the Alpine Crew!
204-478-3707
alpinecrew@ibexpayroll.ca