Last modified by: Kevin Zimmer -
How Do I Switch Between Views In My Schedule?
In the top right corner of your schedule you will see a grey button that reads "Go to Calendar" if you are in Timeline View, or "Go to Timeline" if you are in Calendar View.
Click this button to switch your view.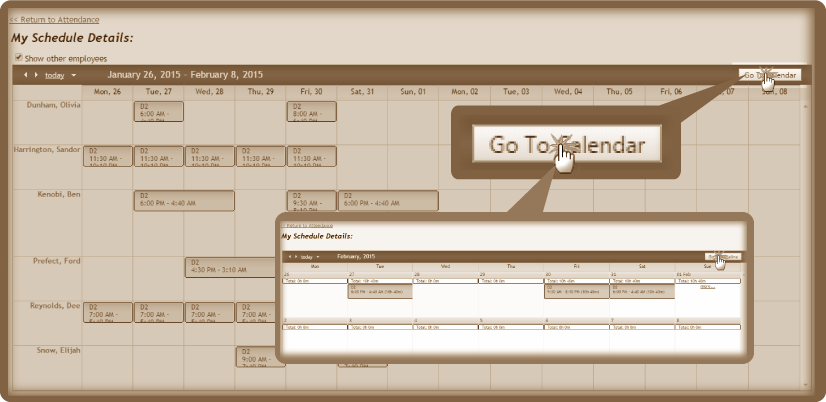 Contact the Alpine Crew!
204-478-3707
alpinecrew@ibexpayroll.ca