Last modified by: Permanently deleted user -
How Do I Add Notes Directly Onto The Schedule Document?
You can add two kinds of notes directly onto the schedule print out.
Specific Day Notes - When you hover over a day near the top of the date you would like a note on and the text Add a note will appear. Click that and type in your note.
Page Notes - At the bottom of each page of the schedule print out you should see some text that says Add Page Note Click that and type in a note to leave at the bottom of the page.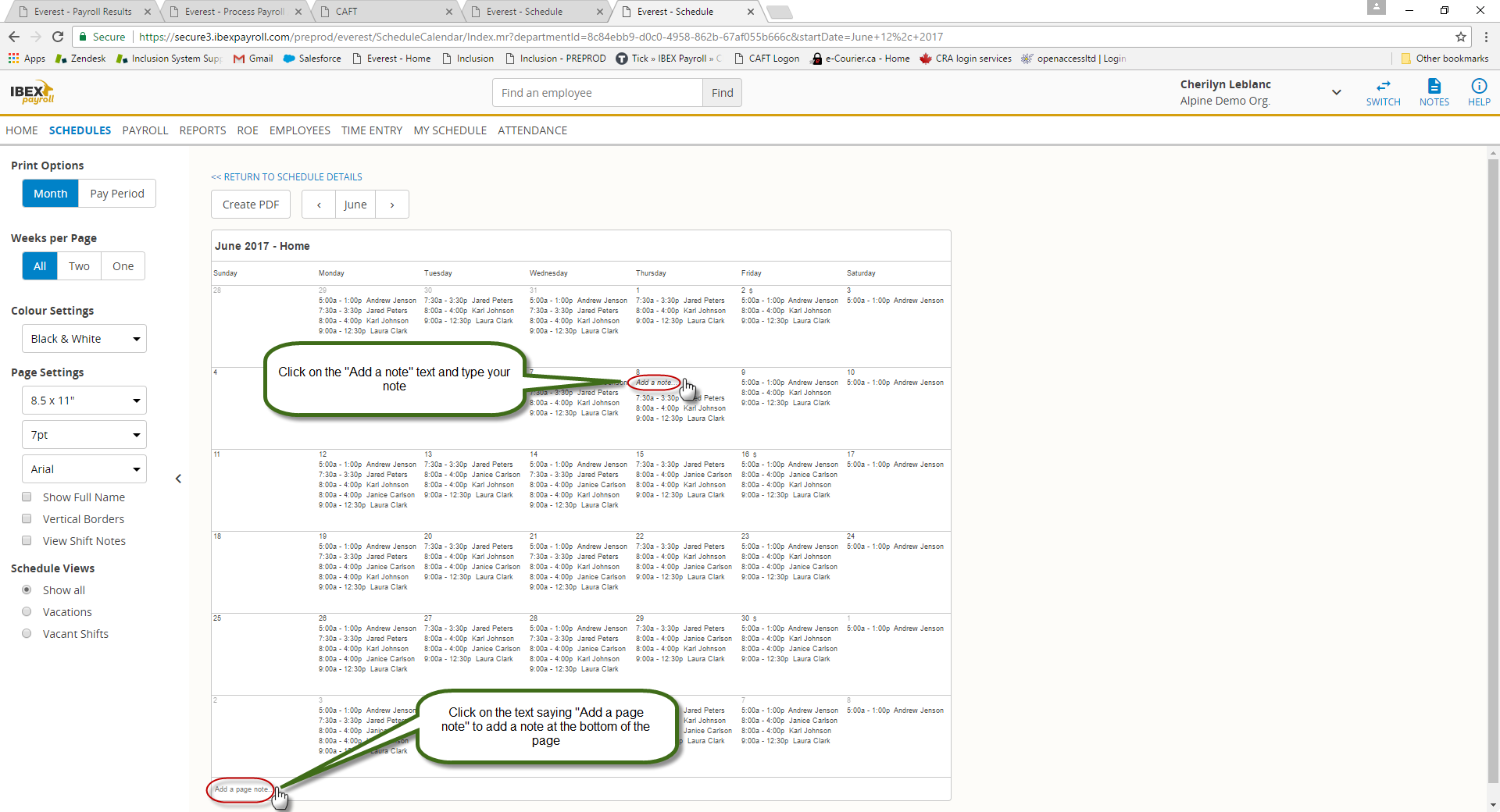 Contact the Alpine Crew!
204-478-3707
alpinecrew@ibexpayroll.ca