Last modified by: Permanently deleted user -
How do I edit or enter a schedule?
To edit or enter a schedule you must first navigate to the Schedules chart by clicking the link in the top left corner of the screen that say Schedules.
From there a chart of all visible* schedules will appear. Find the schedule you wish to edit and click the link on the left side of that row that says edit.
You will be taken into the schedule and you may start editing it.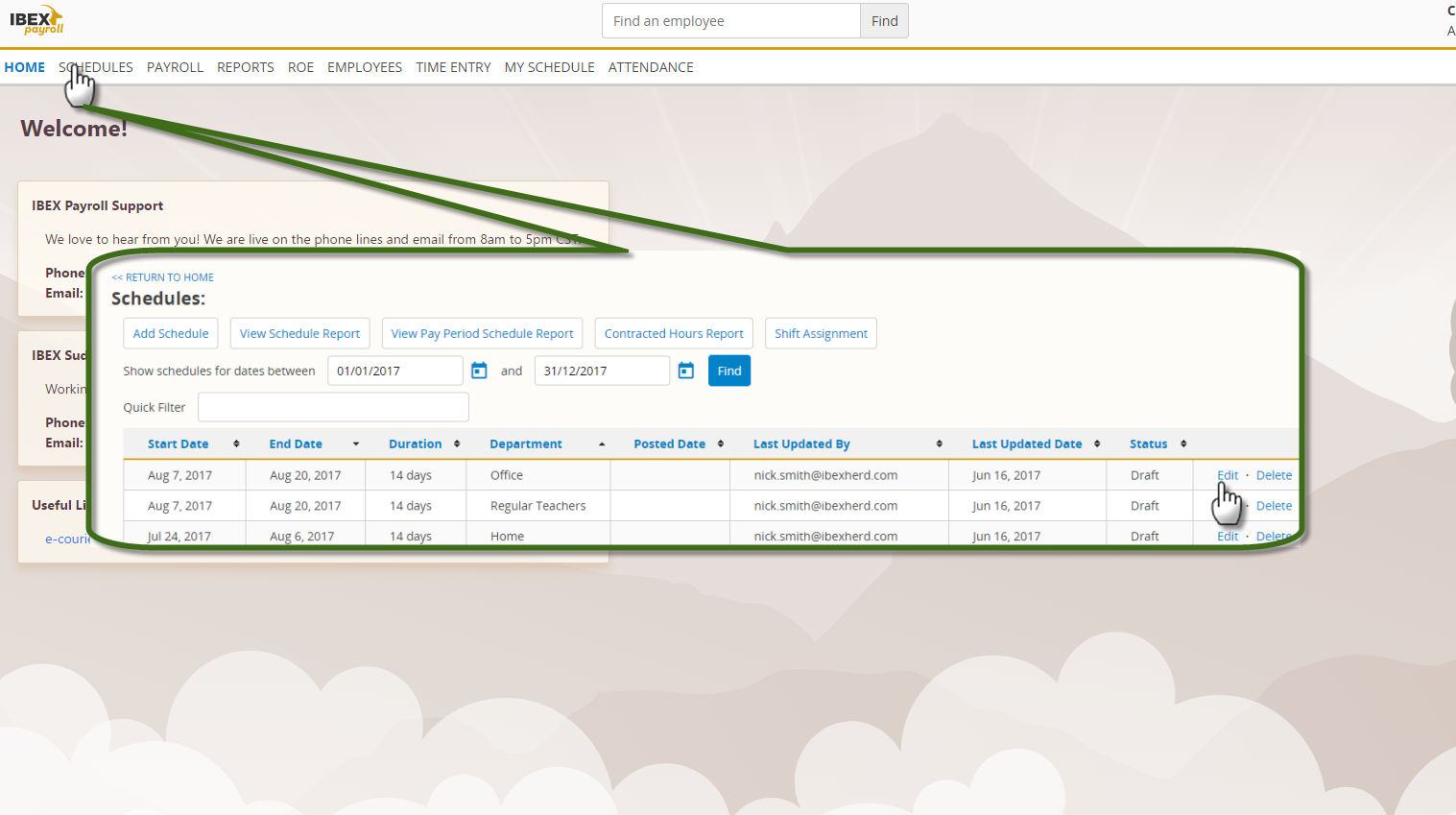 *Note that you are only able to see or edit schedules you have editing privileges for. If you are in doubt about what privileges you should have contact your system administrator or the Alpine Crew at 1-800-335-0039
Contact the Alpine Crew!
204-478-3707
alpinecrew@ibexpayroll.ca