Last modified by: Kevin Zimmer -
Federal TD1 Claim Report
This report will not tell you whether an employee has claimed the Child Tax credit but it will give you a list of employees who have made any claims on their TD1s helping you to narrow the field of affected employees.
Head to the Reports page and then click to Custom Reports. From there choose the Employee Details Report. Set the Employees tab to All. A report screen should load.
From there add two filters. Look below to see the details of the filters you are adding. Set the first filter value to '11138' if you wish to see who made claims in 2014, and set it to '111327' if you wish to see who is making claims in 2015.
For the current years TD1 amounts refer to the CRA web site TD1 Personal Tax Credits Returns for the current years values.
Once you have added these two filters your report is ready.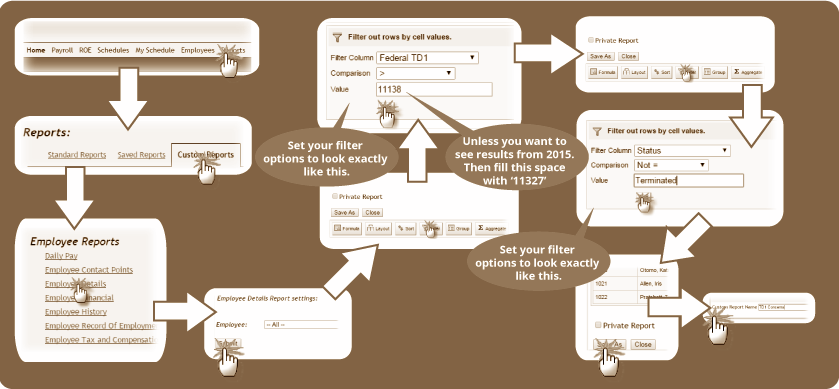 Contact the Alpine Crew!
204-478-3707
alpinecrew@ibexpayroll.ca