Last modified by: Kevin Zimmer -
Employee Portal for T4 and SOE Access
To enable the Employee Portal, navigate the Employee Maintenance and select "Edit User ID"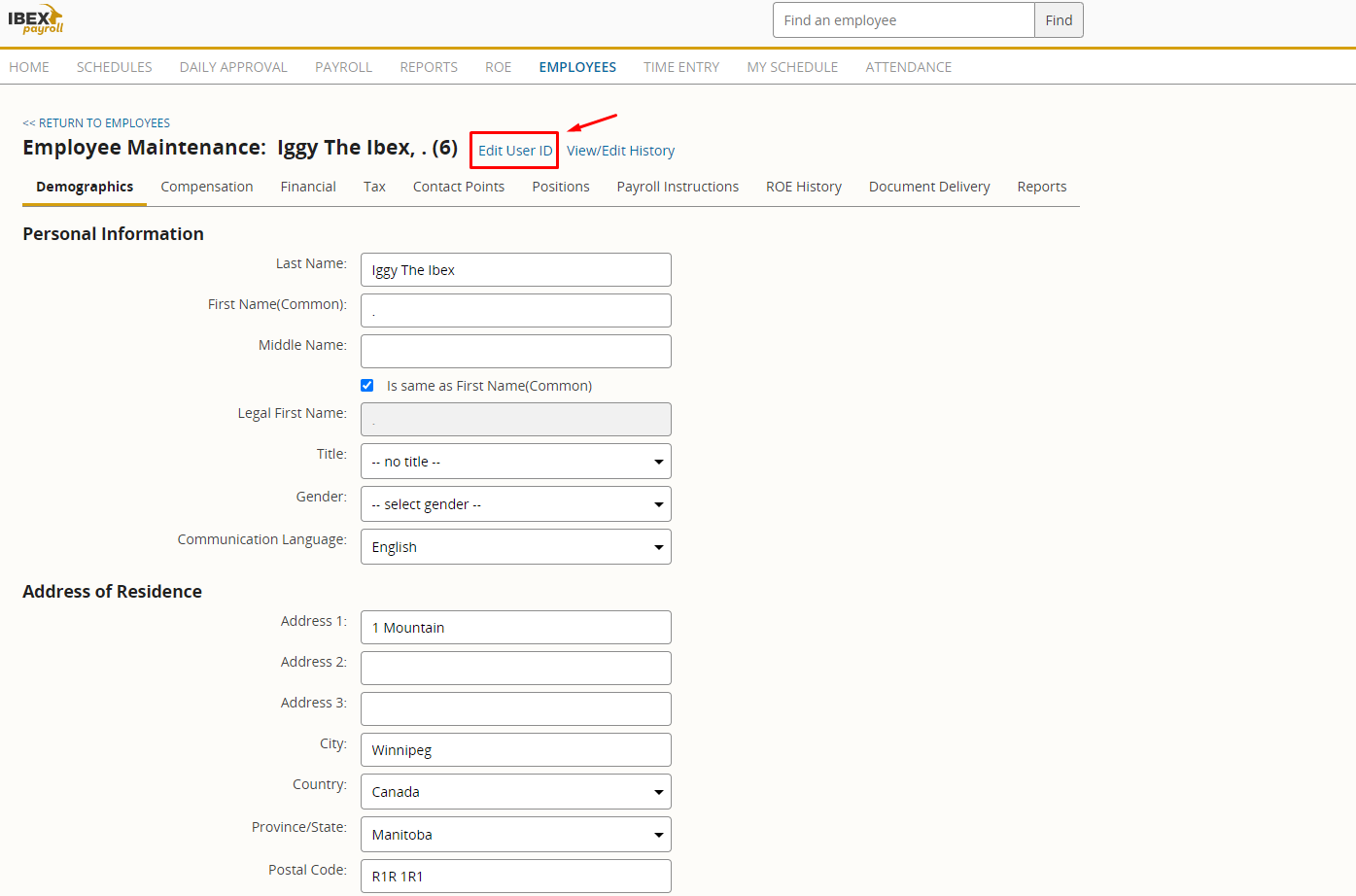 Enable or Disable the status and enter in the User ID and password.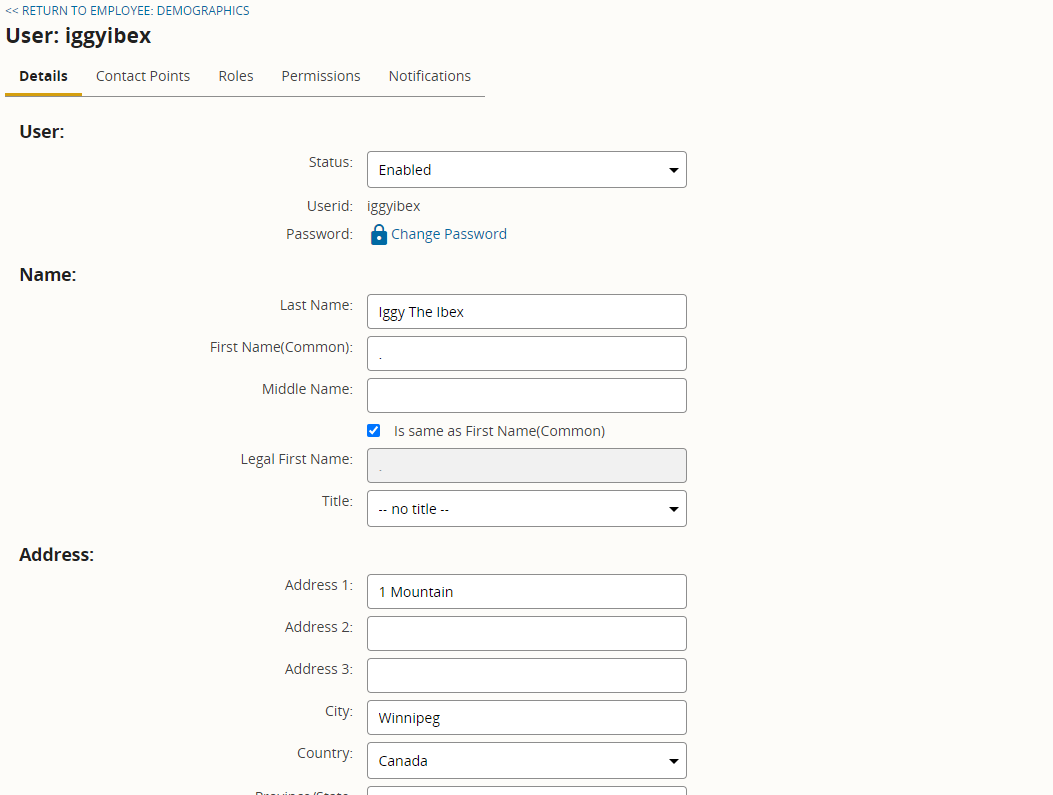 Under the roles select the following:
Change Own Password

Employee - Portal
It is not necessary to add anything under Permissions or Notifications
Employees can log into the site from https://www.ibexpayroll.ca/login When the employee logs in the site they will only have access to view their T4's and Earning Statements.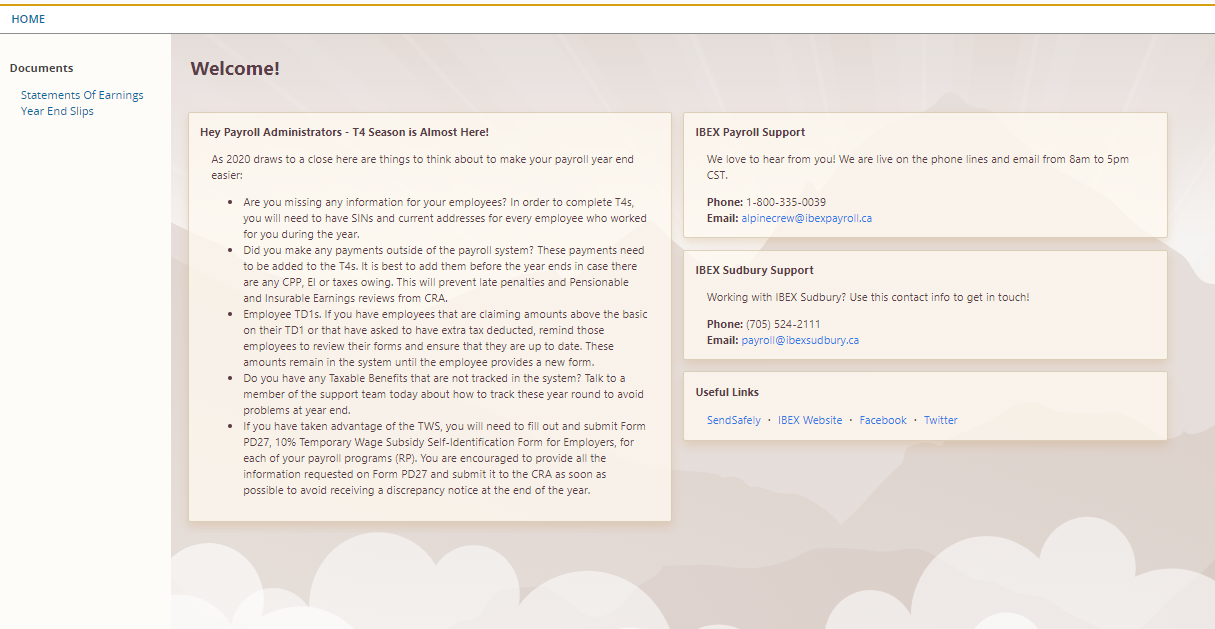 Contact the Alpine Crew!
204-478-3707
alpinecrew@ibexpayroll.ca