Last modified by: Kevin Zimmer -
Editing Employee Tax Information
While all employees are automatically set for the basic exemptions on both Federal and Regional tax sometimes you must add some tax configurations. This tutorial teaches you how to do that starting from within the Employee Maintenance Page.
1. Click on the Tax tab.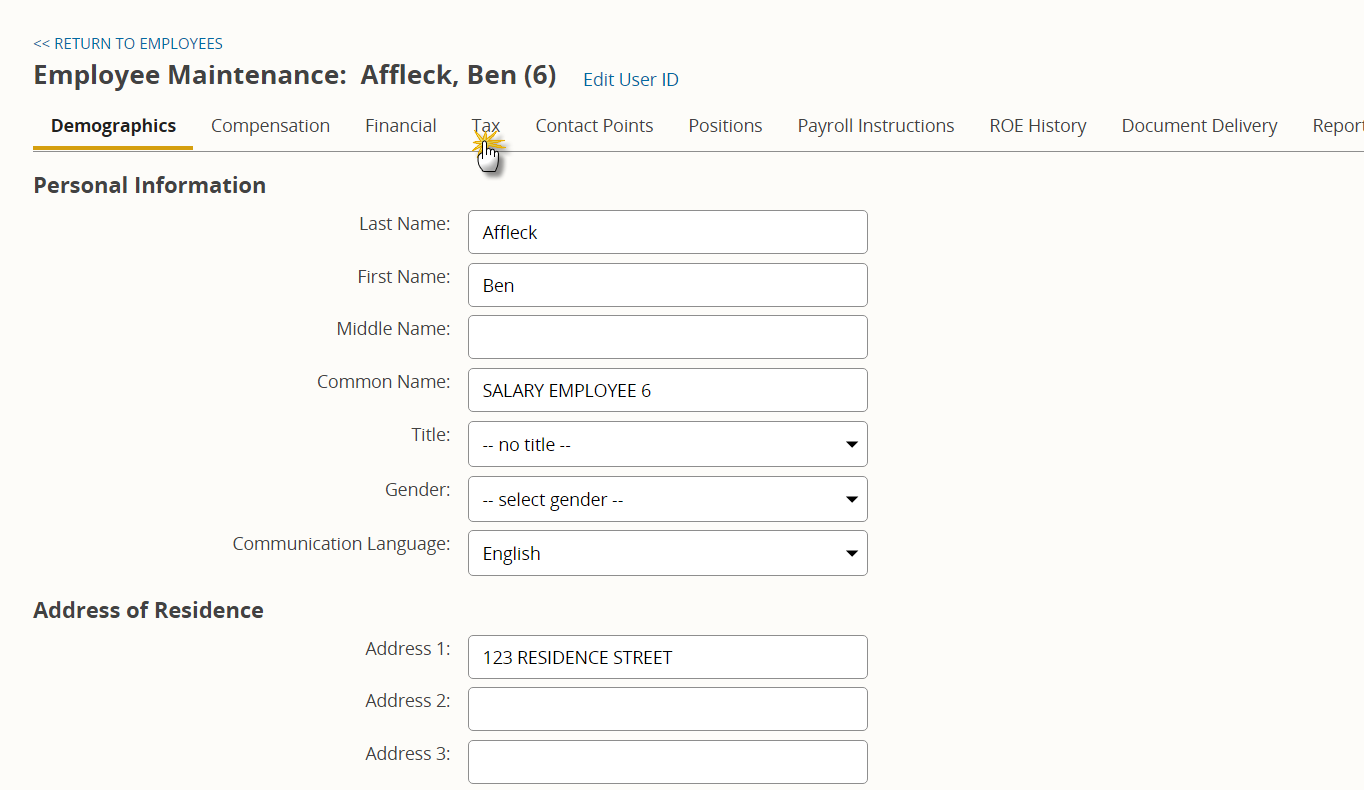 2. To customize Federal Tax click the tab titled Add Personal Federal Tax Configuration.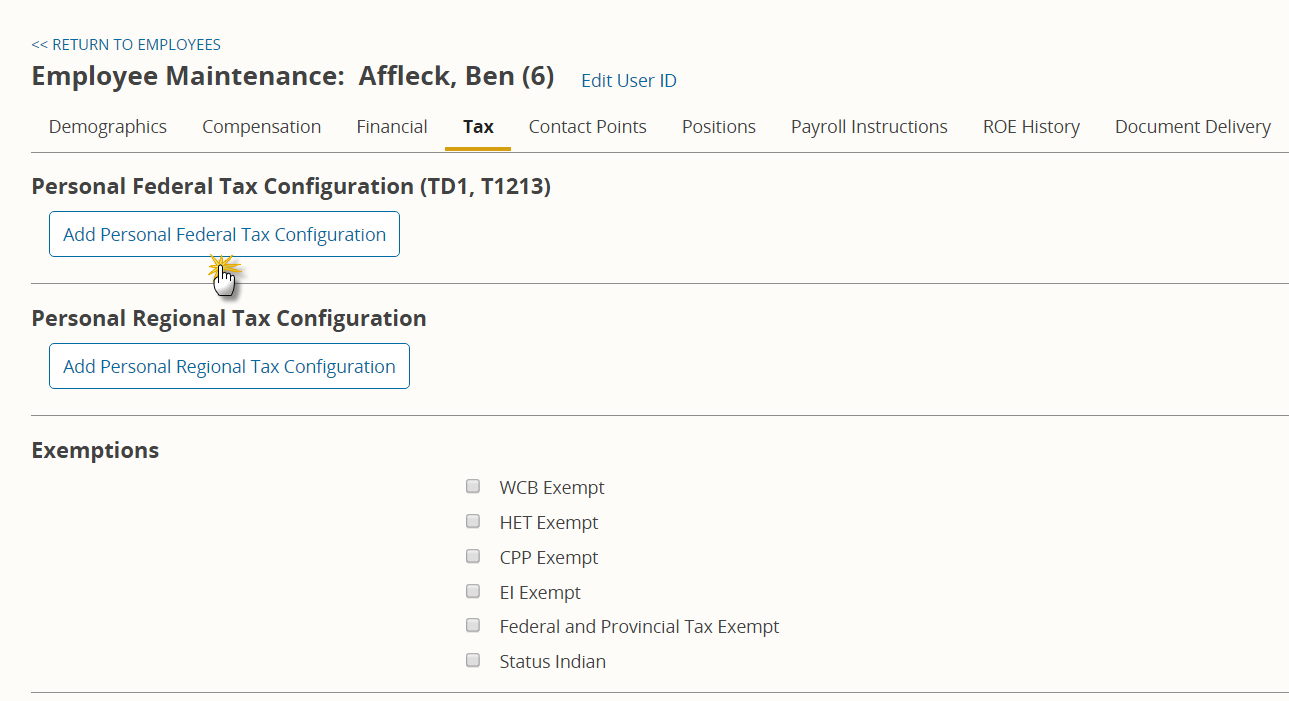 3. Enter Additional Claims to change the exemption or Additional Tax to be deducted.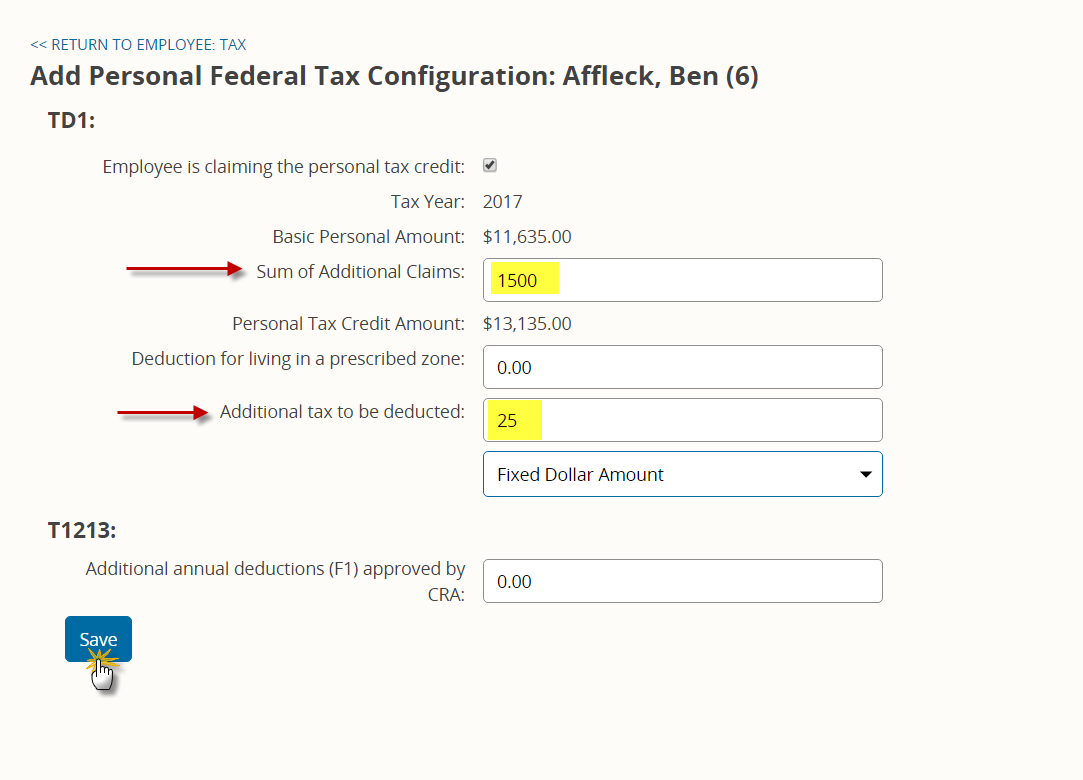 4. To customize Regional Tax, click Add Personal Regional Tax Configuration. Then press Save.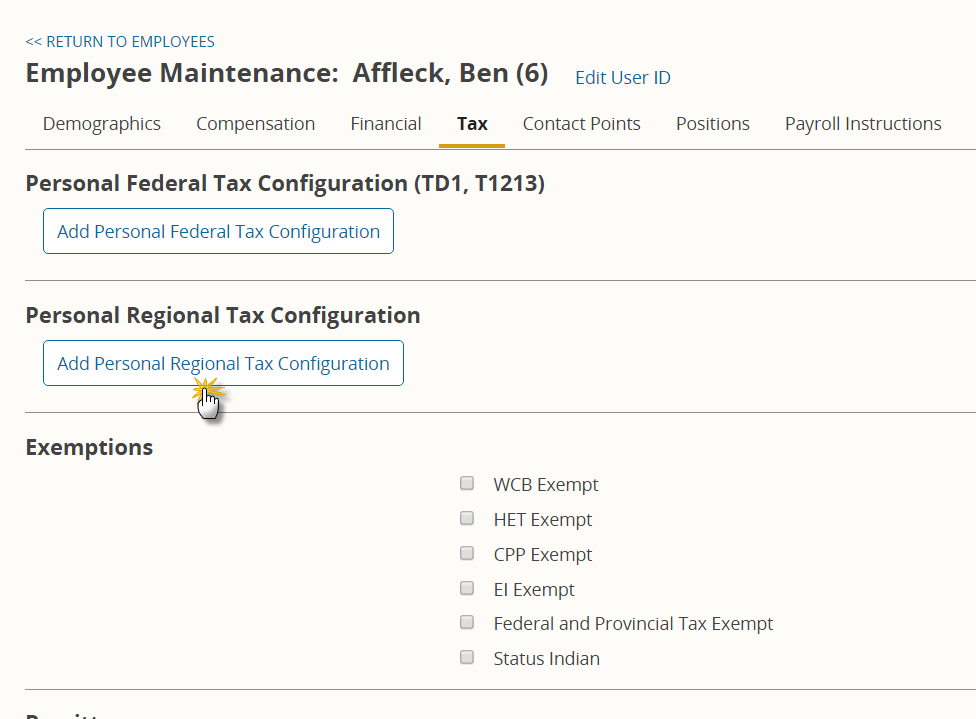 5. Enter any Additional Claims to change the exemption and press Save.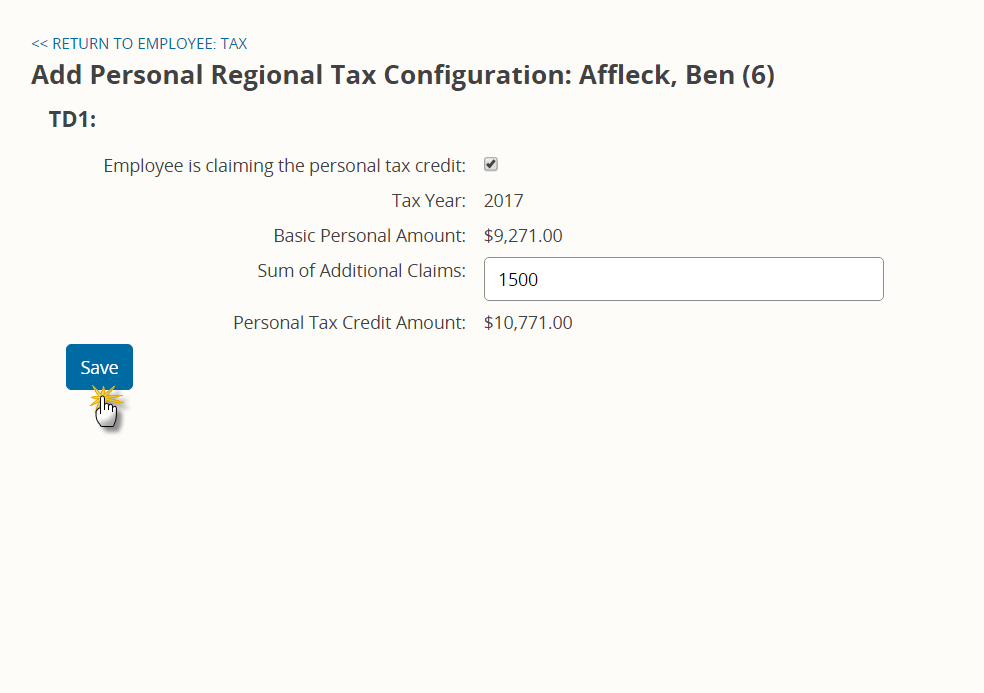 Note that now when you return to the Tax screen you should have tables outlining your newly added configurations.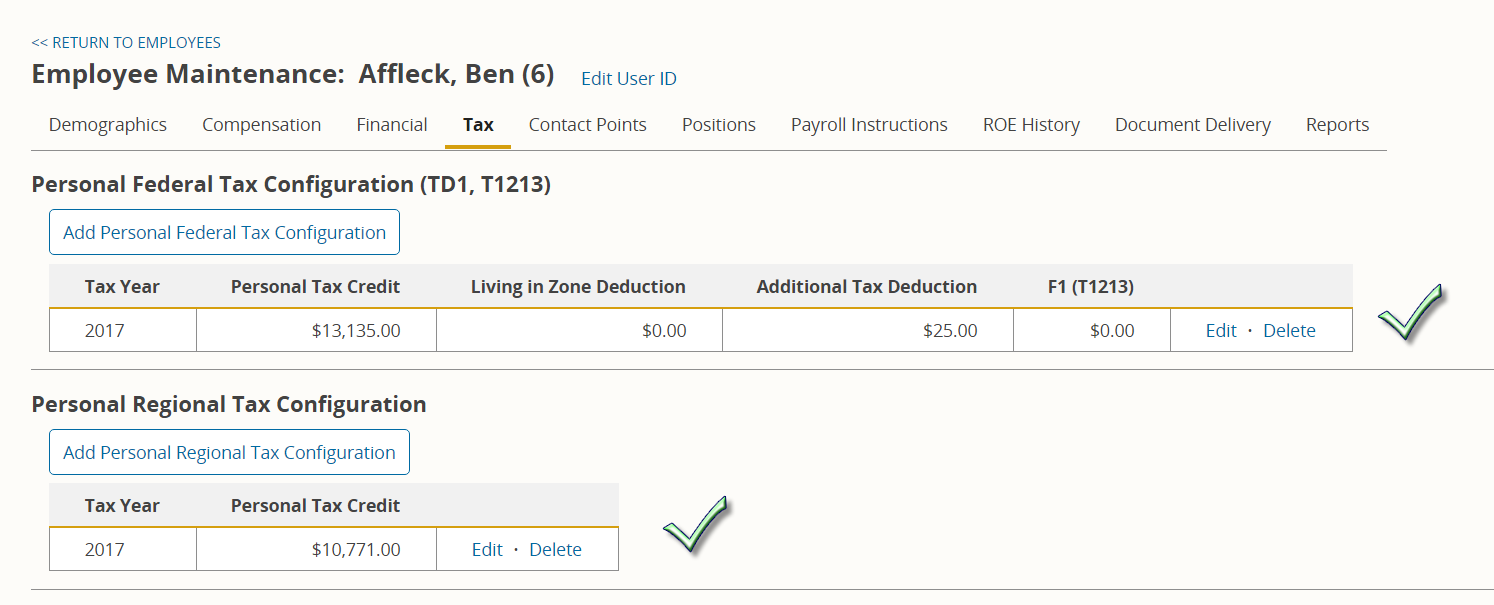 Contact the Alpine Crew!
204-478-3707
alpinecrew@ibexpayroll.ca