Last modified by: Jodi Crust -
How to Print T4s
How to Print T4s
1. From the Payroll Tab, Year End, Select T4/T4A Runs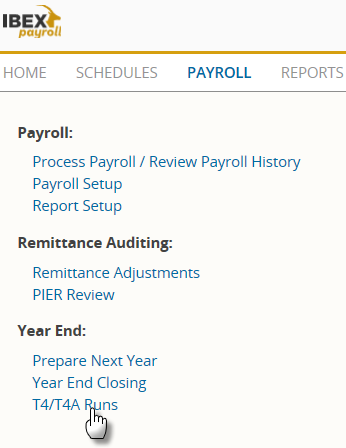 2. This will populate a list of Years and RP Accounts (if you have more than one). Select "view."

3. Select "View T4 Slips" to print for distribution to employees (this will populate a PDF). If you wish to view a copy of the summary select "View T4 Summary."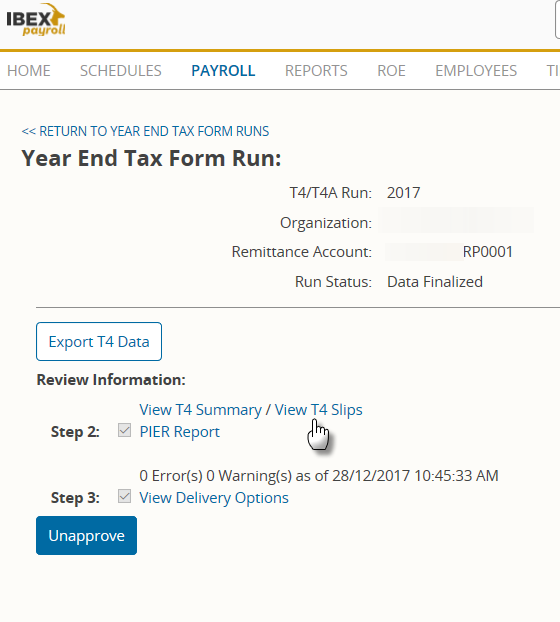 Contact the Alpine Crew!
204-478-3707
alpinecrew@ibexpayroll.ca