Last modified by: Kevin Zimmer -
Editing an Employee's Demographics
Sometimes an employee's demographic information changes. This tutorial teaches you how to edit an employee's demographic information. This tutorial starts from the Employee Maintenance page, if you need help finding that page see our Editing Employees tutorial.
1. The default page for Employee Maintenance is the Demographic section. Scroll down and enter the necessary demographic information. Required fields include: Last Name, First Name, Address.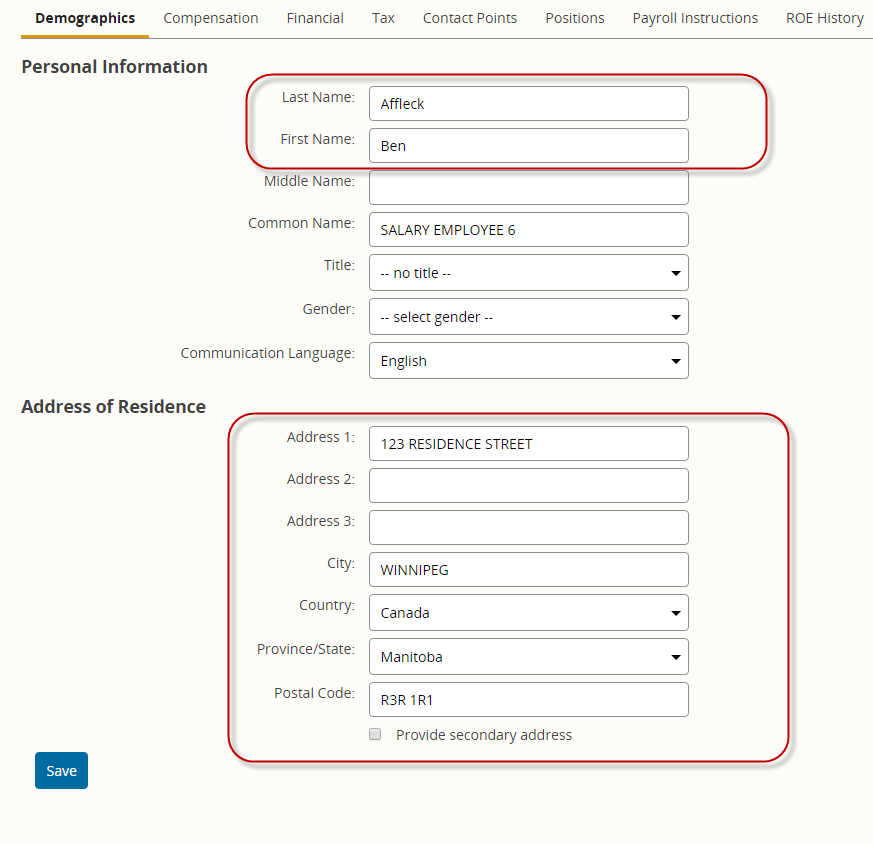 2. Press Next to proceed if you have created a new employee. If you are editing an employee press Save. The buttons appear in the same place.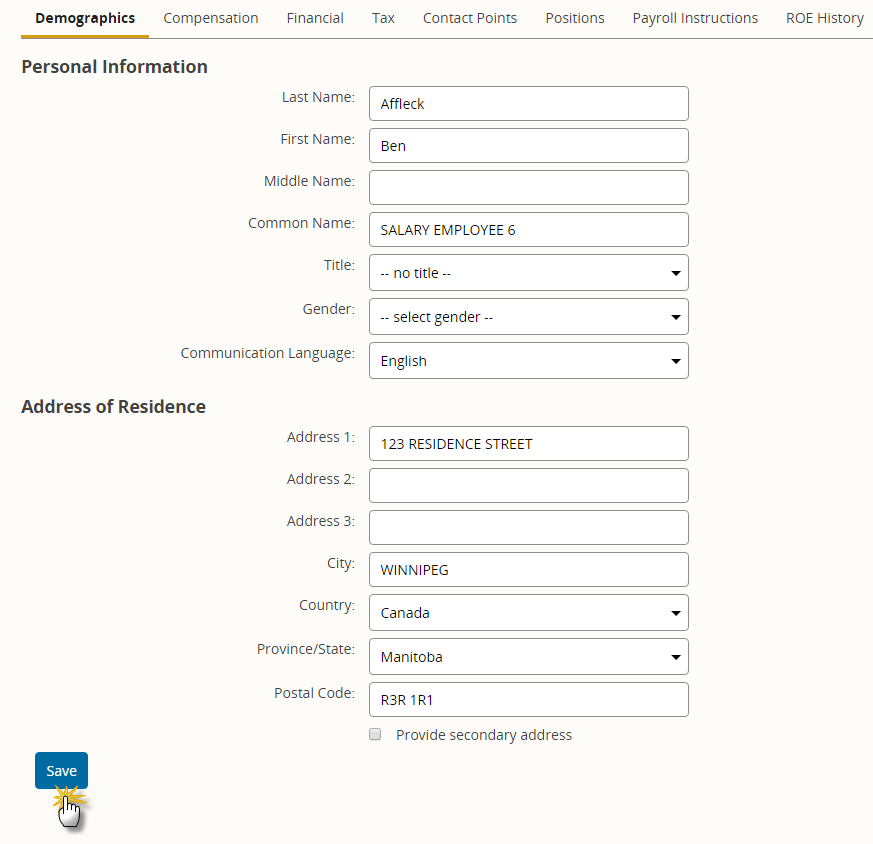 Contact the Alpine Crew!
204-478-3707
alpinecrew@ibexpayroll.ca