Last modified by: Kevin Zimmer -
Editing Employee Financial Information
This tutorial takes you through how to set up or edit how an employee receives their pay. This tutorial starts from within the employee maintenance screen. If you do not know how to get there see the Editing Employees Tutorial.
1. Press the tab titled Financial.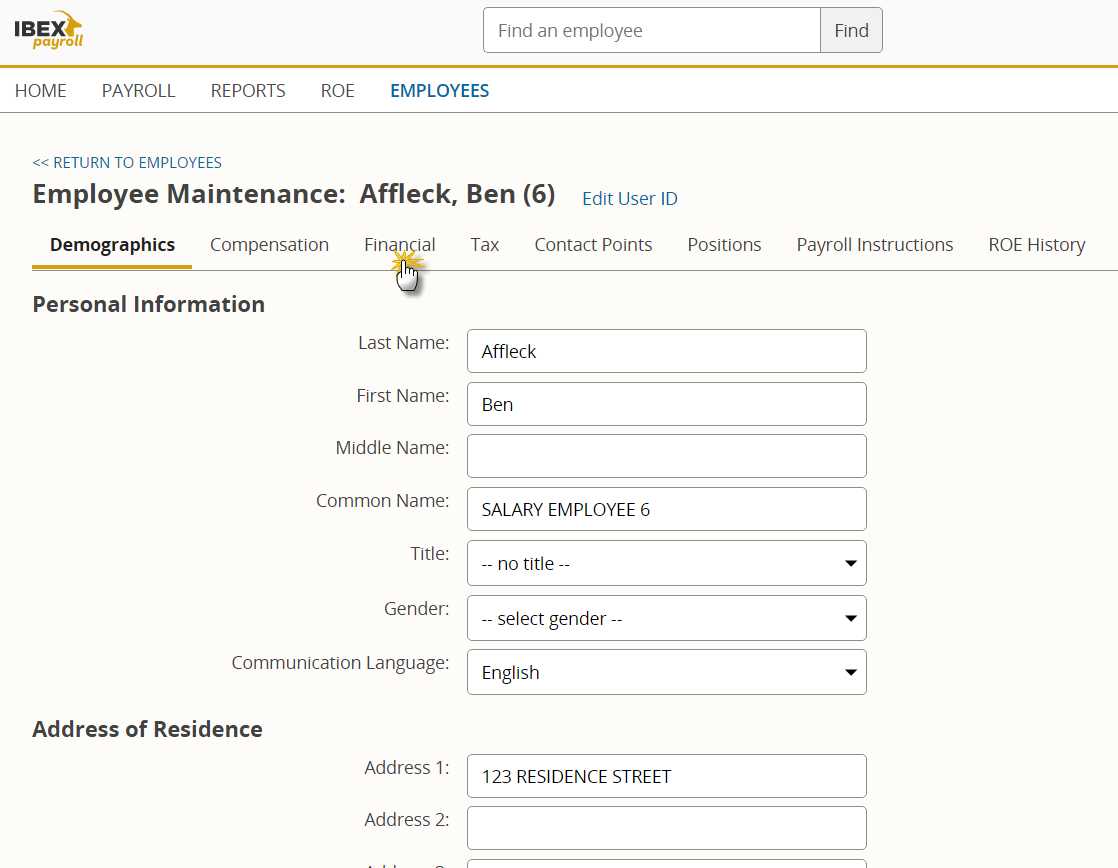 2. The Payment Delivery method will be showing. If you wish to change it press Edit. If you change it to or leave it as Cheque, you are finished.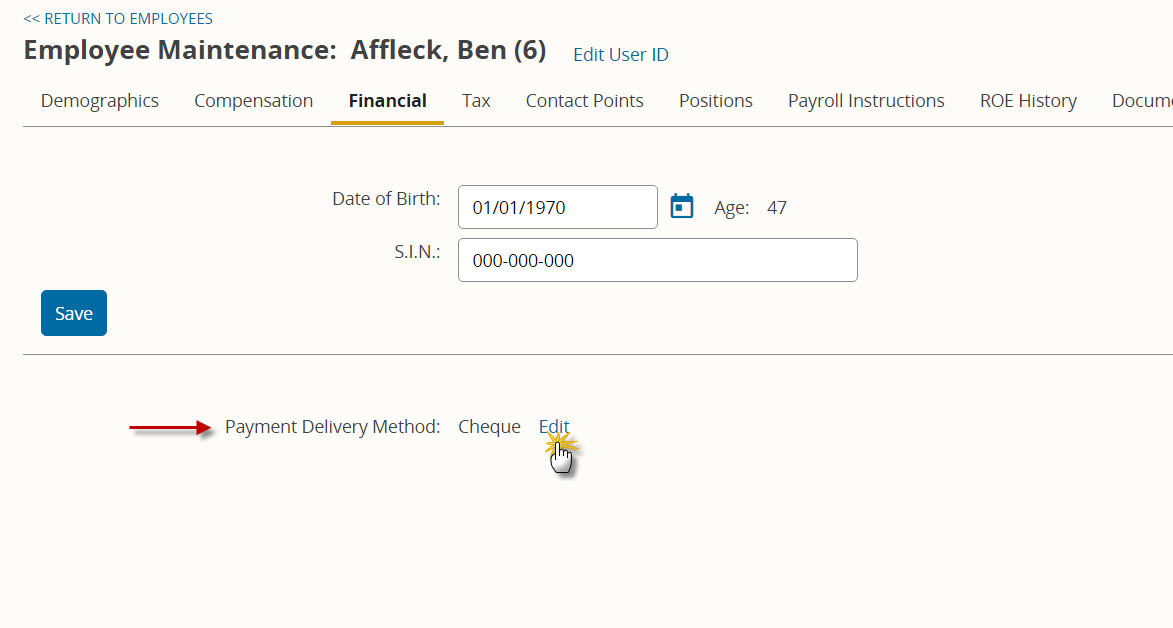 3. For Direct Deposit enter the Route (3 digit bank/institution number), Transit (5 digit branch transit number), and Account Number. Then press Save.

Contact the Alpine Crew!
204-478-3707
alpinecrew@ibexpayroll.ca