Last modified by: Kevin Zimmer -
Employee Payroll History Report
What: View employee's pay history in a crosstab - where each row represents a different pay run (and even department) and each payroll instruction has it's own column.
Base Report: Employee Payroll History
Note: The Employee Payroll History report can be launched either from your main Reports tab, or via the employee profile Reports tab.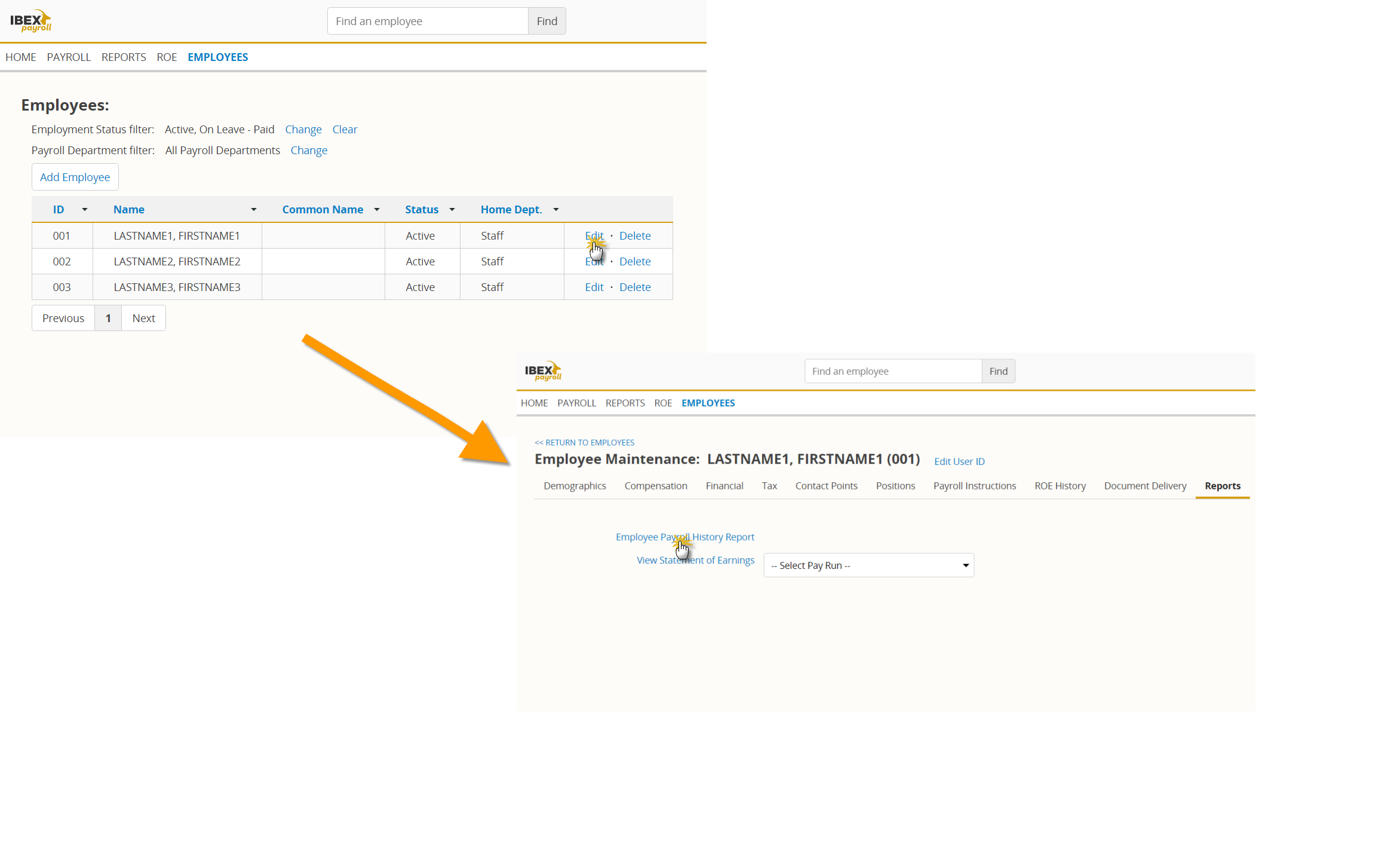 1. Prefilter
Date

Choose Pay Run radio button to select a specific pay run from the drop down menu.
Choose Date Range to enter a Start Date and End Date. Data from all pay dates that fall within your date range will be returned.
Employee

Select the employee from the drop down.
Note: If you are launching this report from the employee profile - this pre filter will not populate.

2. Reading and Manipulating the Crosstab
Sort Order
The crosstab will default to displaying the data by pay date in ascending order.

Click on the column header Pay Date or Pay Number to toggle between ascending or descending sort order.
Row Data
Each row in the crosstab represents a pay date where the employee received wages.
If the employee worked in multiple departments, there will be a row for the individual departments.
Note: If the input sheet is In Progress for a pay date within your date range, a row for this pay date will appear in your report. Most columns in this row should be empty as the calculations have not been processed.

Column Data
Each column represents a payroll instruction that has been used by the employee within the date range given.
(E), (B) and (D) will appear under the heading of custom made payroll instructions (i.e. Bonus or RRSP). These indicate whether that item is an earning, benefit or deduction respectively.
Additional columns such as pay rate, vacation rate, RP account and EI rate are also included in the report.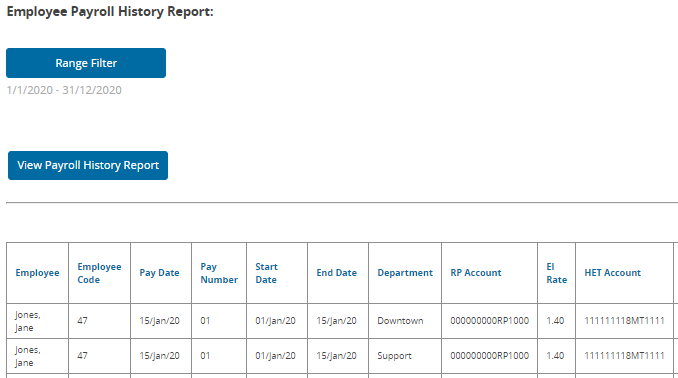 3. Export to Excel
Below the grid, click Export to Excel to save information as an .xls file.
Contact the Alpine Crew!
204-478-3707
alpinecrew@ibexpayroll.ca