Last modified by: Kevin Zimmer -
Give an Employee a Raise
There are two ways to process a pay increase- through an employee's profile, and on the input sheet.
Through an Employee Profile

In the employee profile, select the "Compensation" tab, and scroll down to "Compensation Policies". Clicking on edit will bring up a screen that will let you change the rate, and enter the date the change is to take place.

On the Input Sheet
Pay increases can also be done on the input sheet which comes in handy if you have already started payroll. The rates listed on the input sheet can be clicked on to be modified.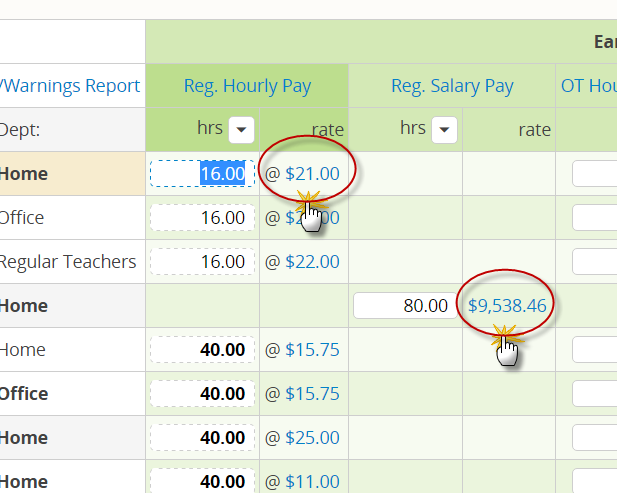 After clicking the pay rate, a small window will come up. You can select whether the amount is for one pay run only, or for all future pay runs. The example below show a pay increase for an hourly employee. Enter the new amount, a reason for modification such as "pay increase", and hit save. These steps are used for both salary and hourly employees.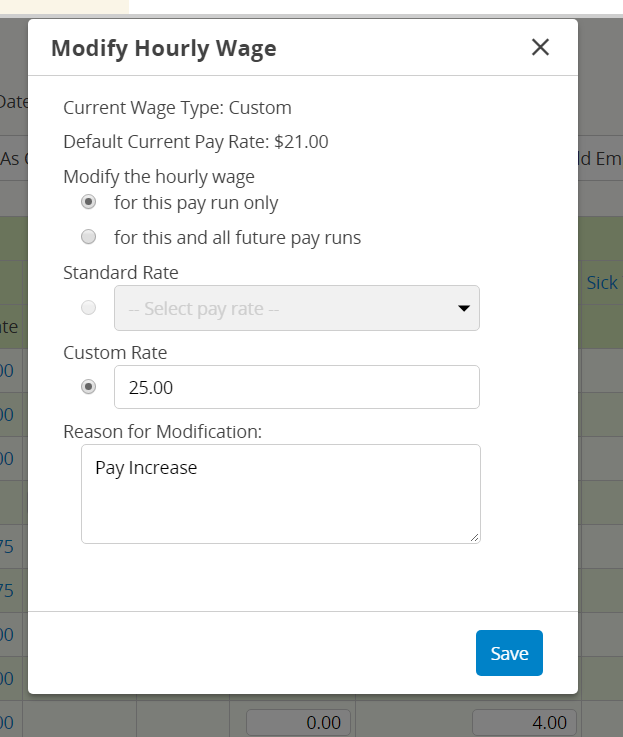 Contact the Alpine Crew!
204-478-3707
alpinecrew@ibexpayroll.ca