Last modified by: Kevin Zimmer -
Input Sheet Comments
Leave yourself a note - right on your input sheet!
Easily add Comments to your payroll input sheet so you don't miss any details when it comes time to process your payroll.
Above the Input Sheet cells, click on the Comments box.

In the pop-up window, add your comments and click Save.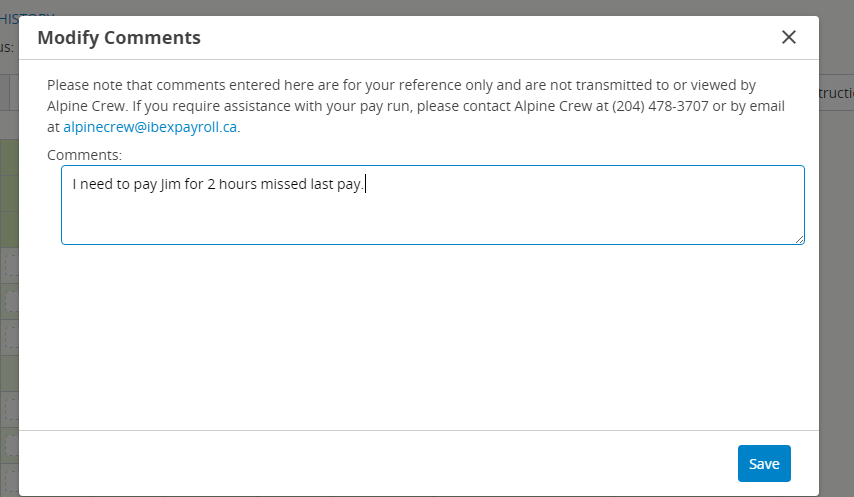 When comments are available, there will be an icon next to the Comments link.

These notes will carry forward through to the next input sheet. You can delete the comments at any time, or update them as you need to.
Note that these are internal comments and can only be viewed by those who have access to the Input Sheet. Should you wish to send a comment to the Alpine Crew, please contact them directly.
Contact the Alpine Crew!
204-478-3707
alpinecrew@ibexpayroll.ca