Last modified by: Permanently deleted user -
How do I Create a Schedule
1. From the homepage of Everest (or any page) click on the tab titled Schedules.
2. On the next screen that appears look on the left side above the chart and you will see underlined text titled Add Schedule. Click that text.
3. You will be taken to a new page where you can choose both the department you wish to create a Schedule for and the end date of the schedule (The start date is determined to be the day after the end date of the last schedule for that department) Once you have set those items click the Create button to create your schedule.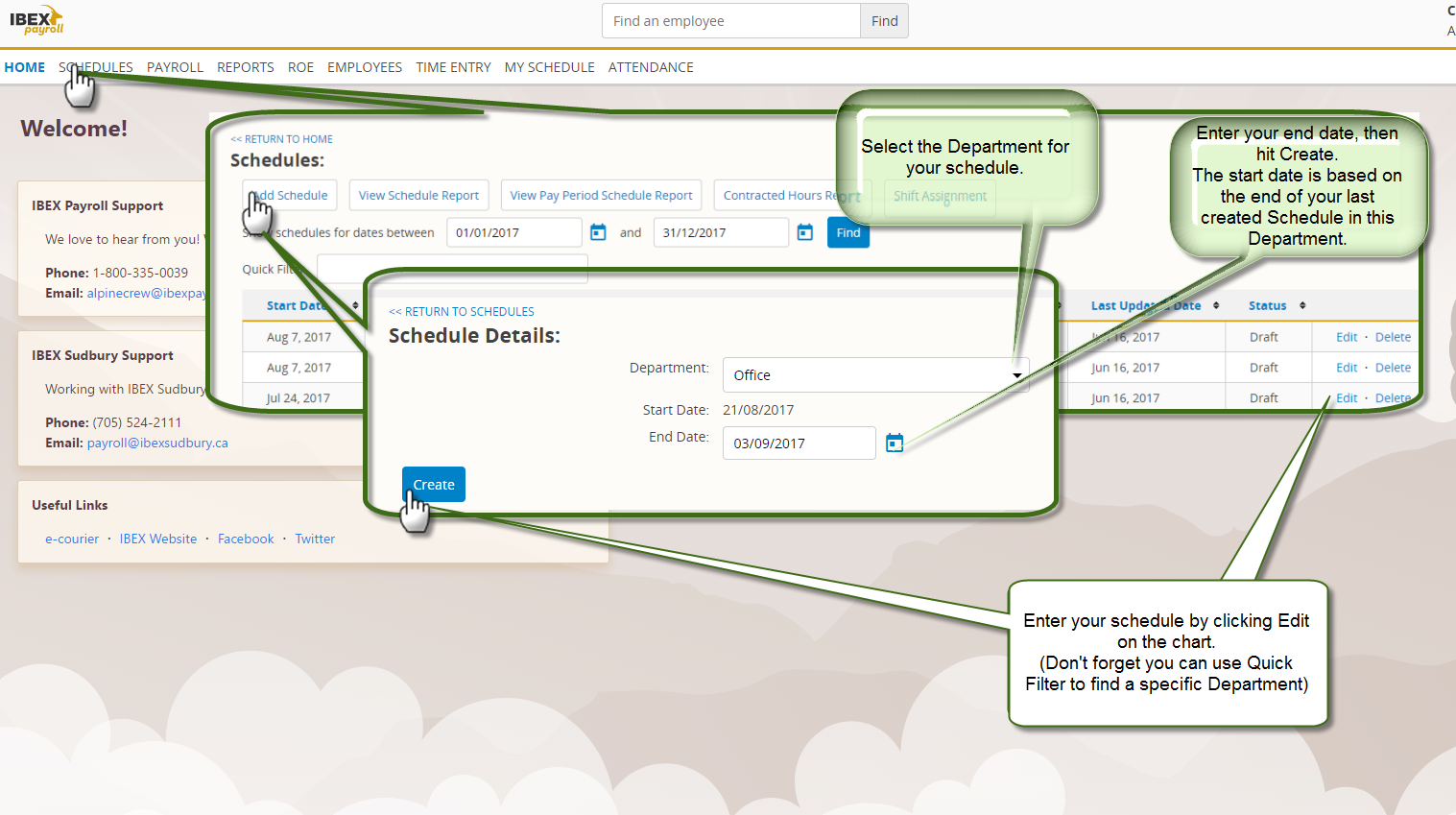 Note that you can access your schedule by clicking the Edit tab on the Schedule chart.
Contact the Alpine Crew!
204-478-3707
alpinecrew@ibexpayroll.ca