Last modified by: Kevin Zimmer -
How To Create And Understand The Contracted Hours Report
So this is a bit more of an intermediate guide but if you're feeling up to it take this on!
The Contracted Hours Report is a report that calculates all employee's hours with respect to their contracted hour requirements. The report highlights those employees who are not currently scheduled to reach their contracted hours so that a scheduling manager can see at a glance if the schedule needs to be changed to accommodate contractual obligations.
1. Navigate to the Schedules Page.

2. Select the button titled Contracted Hours Report.

3. Choose the Year and the Pay Period for which the report should run. Then press the View Contracted Hours Report button.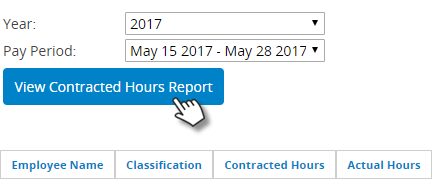 4.

Wait while the report loads.

This will take some time. Once loaded the report will show in bold all employees whose hours worked do not meet their contractual requirements.
The report will list all employees and their hours worked for the selected pay-period however it will only bold those employee's whose scheduled hours are less than their contracted hours. This report is meant to draw attention to making sure all employees meet their contracted hours.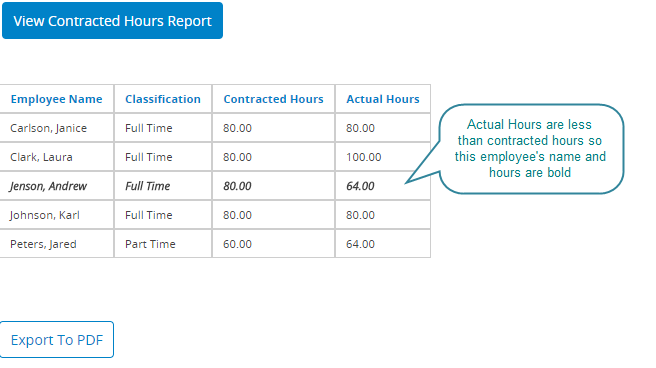 5. (Optional) To print this report press the button Export to PDF to export the report into a PDF file. Once the report is a PDF print it from that format.
Contact the Alpine Crew!
204-478-3707
alpinecrew@ibexpayroll.ca