Last modified by: Kevin Zimmer -
How Do I Print A Sign Off Sheet
To print a sign off sheet they must be enabled in your organization. To learn how to enable them click here.
1. From the schedule screen of the schedule you wish to print click the Print button at the top of the screen.
2. Click the tab titled Sign Off Sheet. If you don't see the tab it is because Sign off Sheets are not enabled for your organization.Click here to learn more.
3. Choose the period of the sign off sheet you wish to print and choose whether you'd like to see Vacant Shifts. Press Submit to reload the Sign up Sheet. To learn how to change the way shifts are ordered click here.
4. Once reloaded click Export to PDF. Most browsers* will then open the sign off sheet in another tab. Click on the print button in the bottom right corner to print.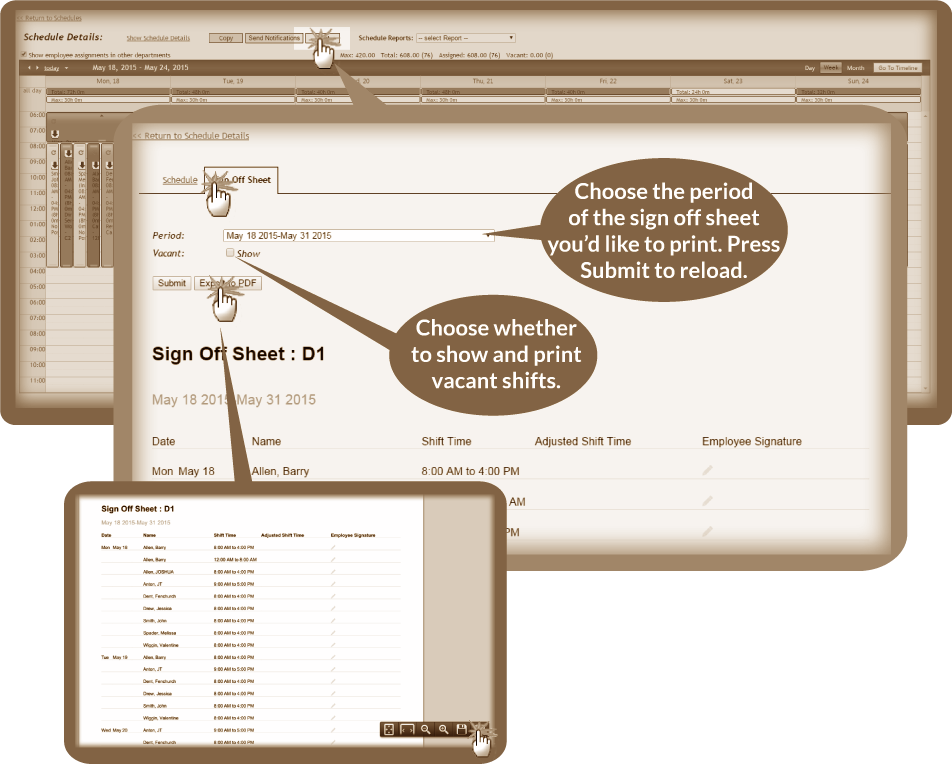 Contact the Alpine Crew!
204-478-3707
alpinecrew@ibexpayroll.ca