Last modified by: Kevin Zimmer -
How Do I Set Up An Employee In Everest So They Are Ready To Use The Clock?
To set up an employee so they will appear on the clocks, there are a few steps.
Go to the employee's profile by clicking the Employees tab on the top of the page, or by searching the employee's name in the search box in the middle of the navigation bar.
Go to the employee's compensation tab
Set the employee's Clock User ID, if possible, this should be the same as their employee code
After about 5 minutes, the employee will appear on all punch clock devices connected to your organization. If you experience any issues, please call us at 1-800-335-0039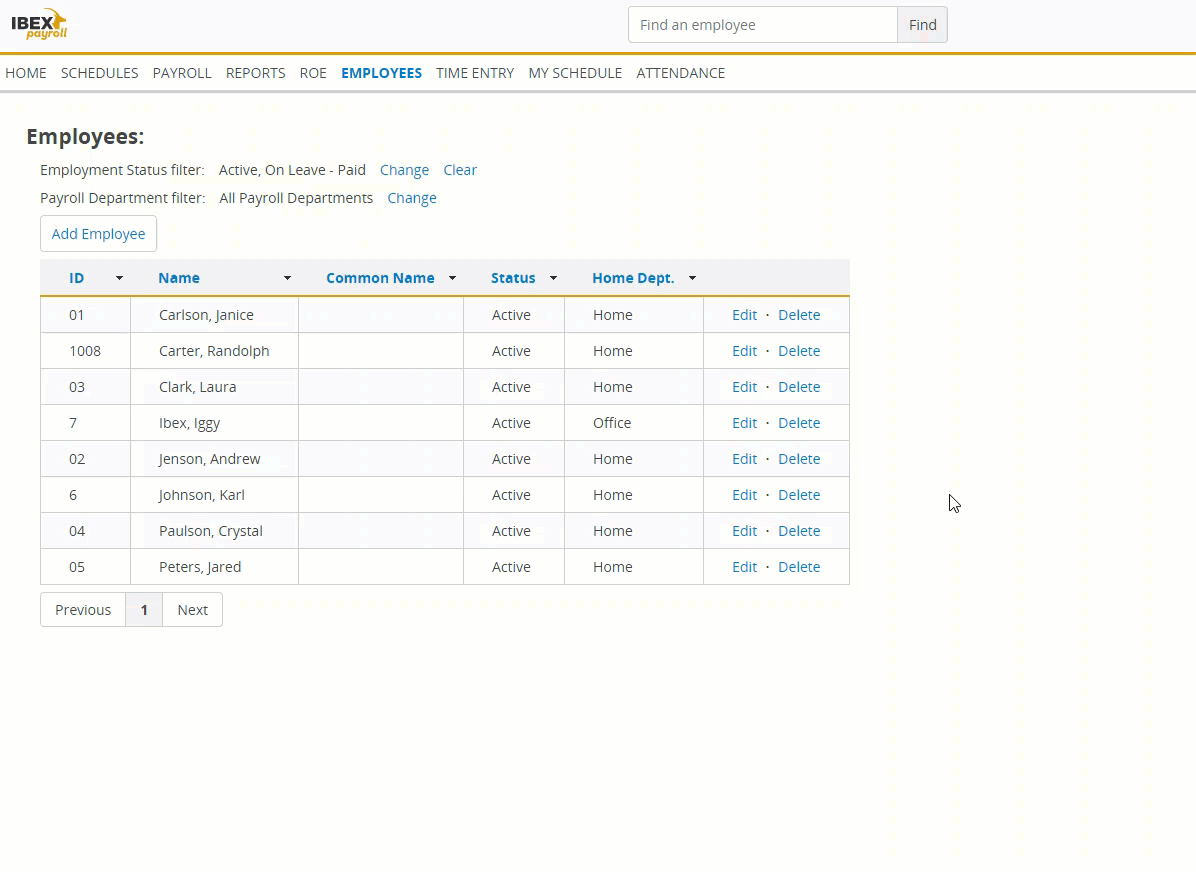 Contact the Alpine Crew!
204-478-3707
alpinecrew@ibexpayroll.ca