Last modified by: Kevin Zimmer -
How to Disable a Department
Over time, you might find that you no longer need to use certain departments.
To help keep things organized, Everest allows you to disable departments. This means departments you disable will be hidden from any department lists throughout the system, such as when you go to manage employee department assignments.
To start, go to your organization settings by clicking your organization name, and then select the Payroll Departments tab to display the list of all departments. (If you are unable to see this link, you will need to contact your administrator or Alpine Crew.)
Find the department that is no longer in use and click on the Disable link on the far right.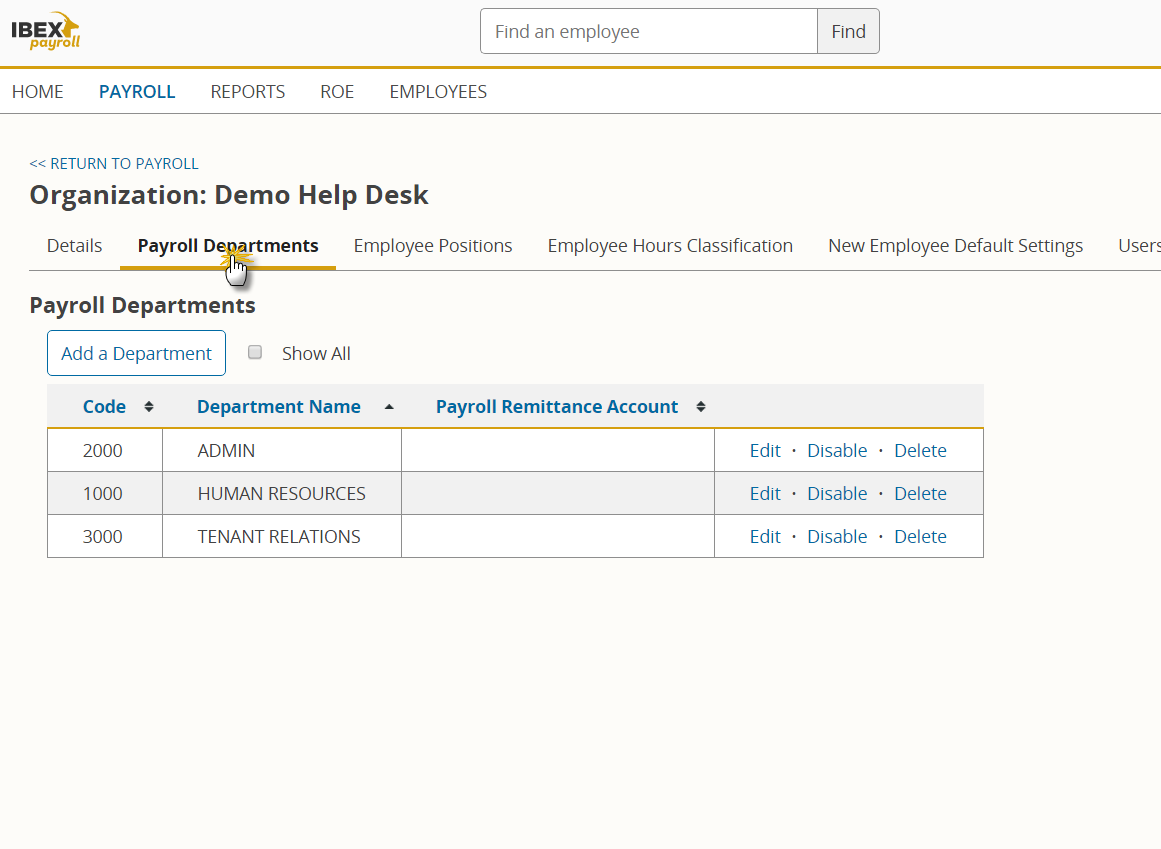 Note that you cannot disable a department if:
there are any employees, either active or terminated, who have it marked as their home department.
the department is still connected to a Time Clock.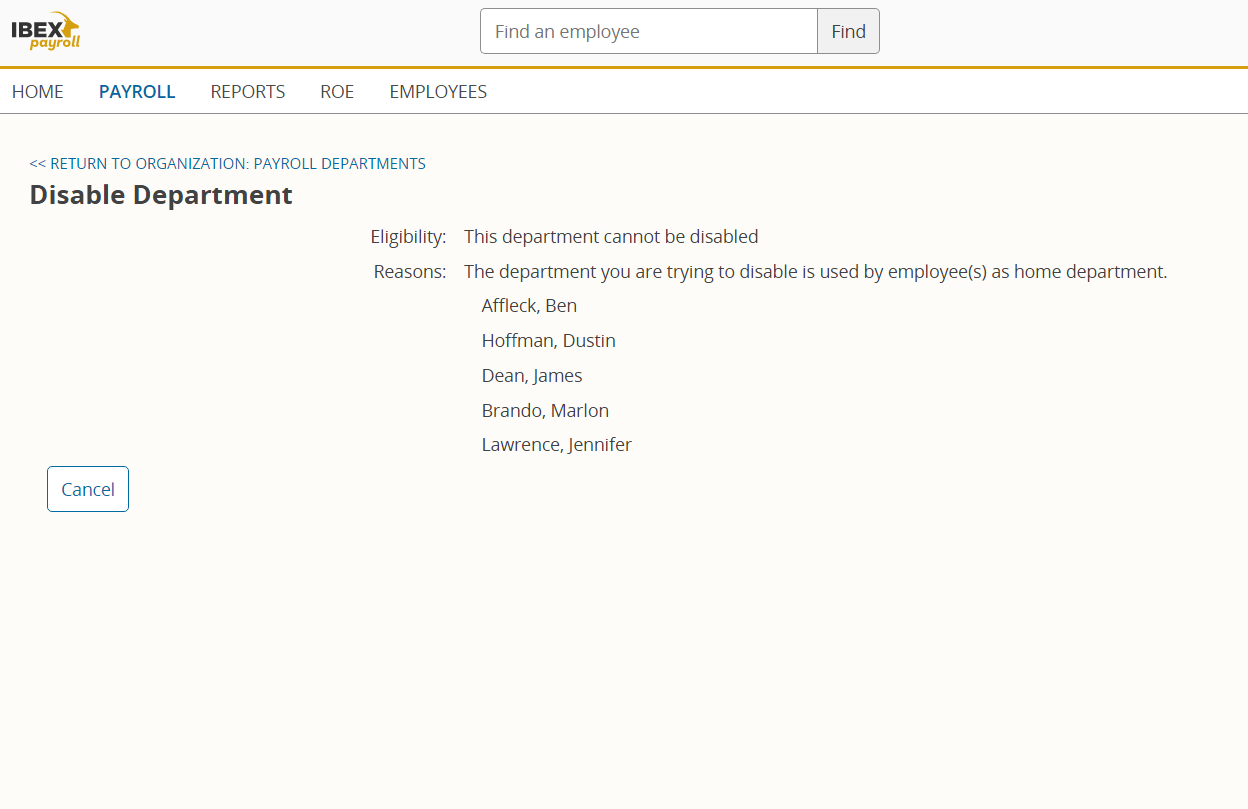 The next step is to choose the pay period when the department will be disabled. The effective dates that can be selected are the start dates of your organization's future pay periods. A department cannot be disabled in the middle of a pay period.
Select the effective date and click the Disable button.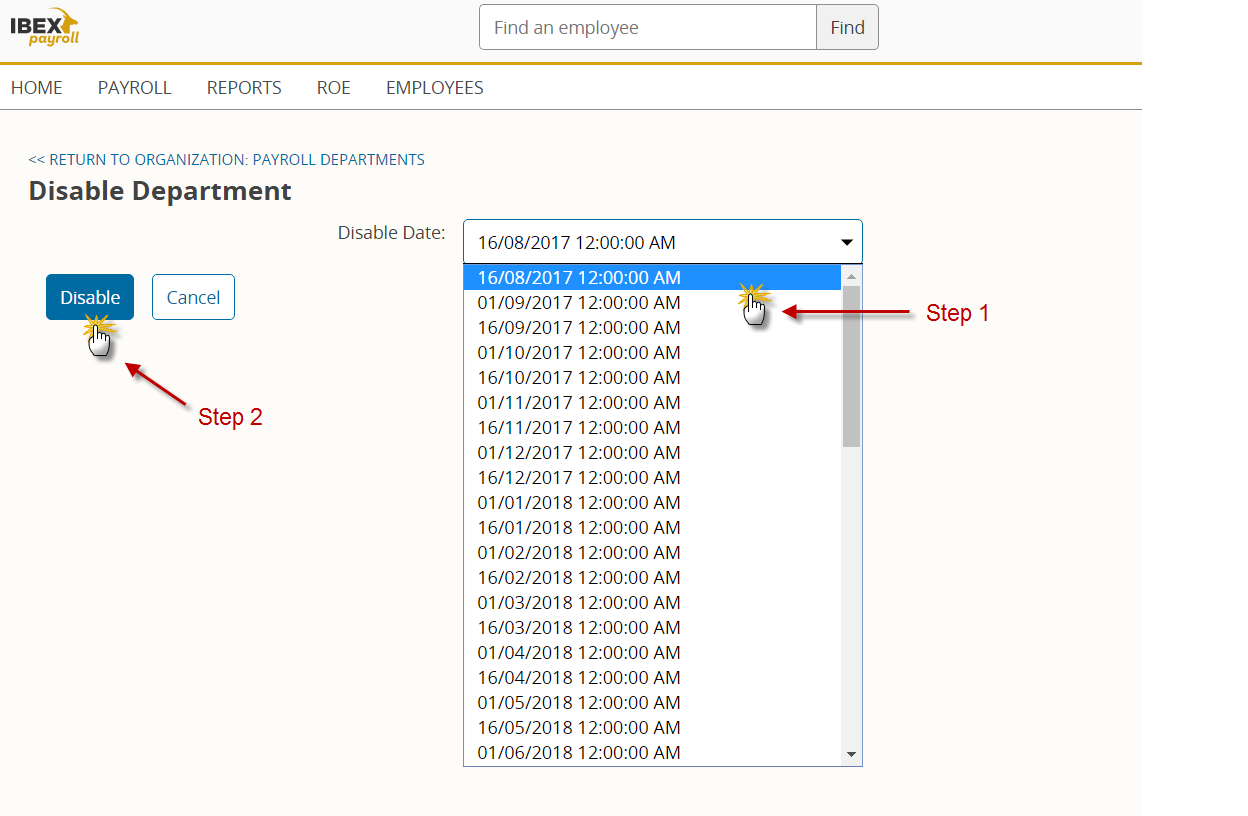 Once the effective date is reached, the department will be disabled and will be hidden from your list of departments.
If the department needs to be enabled once again, you must first click the Show All checkbox to show any disabled departments. Then, click Enable to restore the department.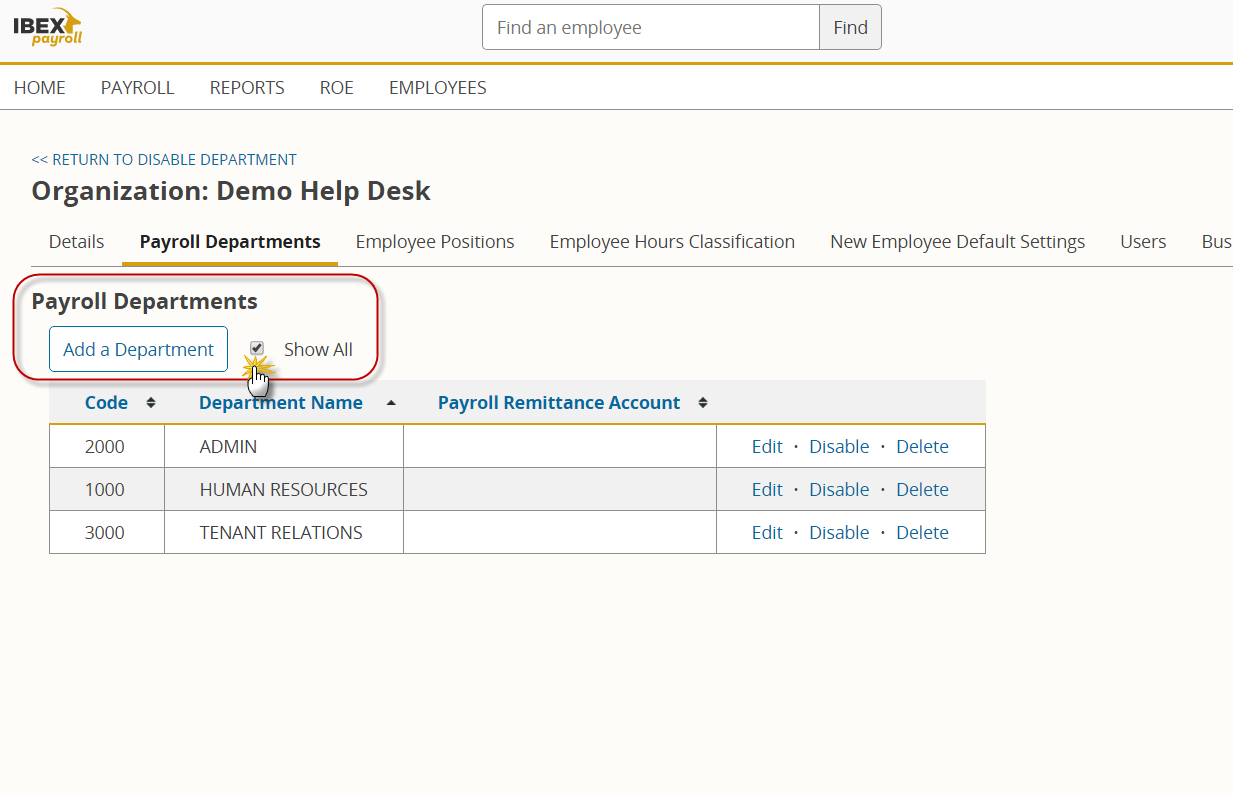 Contact the Alpine Crew!
204-478-3707
alpinecrew@ibexpayroll.ca