Last modified by: Raissa Gallivo -
Adding Notes in Daily Approval
Employees can leave a note to the approver in Time Entry which will be displayed on the main shift row and the detail tab. The daily approval note will display what was entered on the original schedule or may be added and edited here to provide detail about the shift.
Click the Edit button on the shift to begin making changes. Expand the shift details using the down arrows, and go into the notes section. Employee notes may not be edited.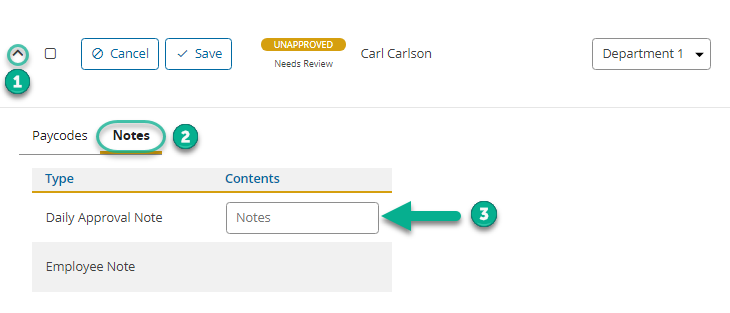 Contact the Alpine Crew!
204-478-3707
alpinecrew@ibexpayroll.ca