Last modified by: Becky Hunnable -
Creating an ROE: 3. Non-Regular Payments & Benefits
This is part three of the tutorial on how to create and process a Record of Employment. This part of the tutorial deals with the Non-regular payments and benefits associated with the employee.
1. This section will include any Vacation Pay paid out upon termination. The Box labelled Vacation Pay (Box 17A) should be automatically filled in if you are using the Vacation Pay payroll instruction provided by the system. Verify the data is correct.


2.The Statutory Holiday Pay section is where you list any payments to be made or that have been made to the employee for any statutory holidays they are eligible for after their last day worked (Box 17B). To enter data click Add Statutory Holiday Payment.
Below is a picture for both step 1 and 2.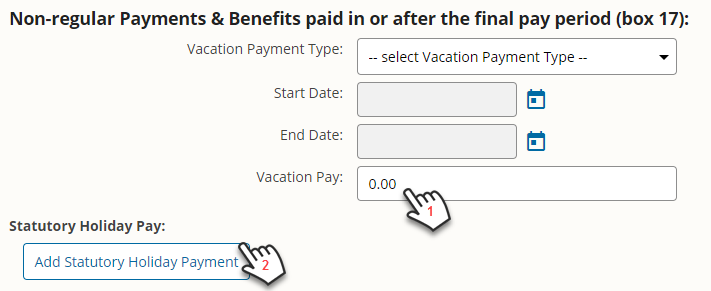 3. In the pop-up enter the Statutory Holiday Date and the Payment Amount in the appropriate boxes. Once finished Click Save.

4. The Other Monies section (Box 17C) is where payments for other benefits such as Bonuses, Severance Pay, Wages in Lieu, etc are noted. To enter data, click Add Other Money Payment.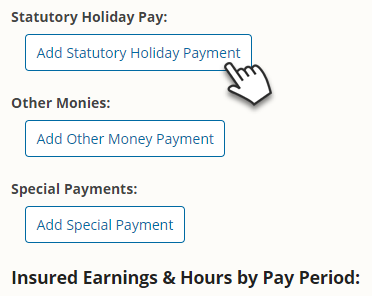 5. In the pop up select the Payment Type from the drop down menu and enter the Amount in the appropriate box. Then click Save.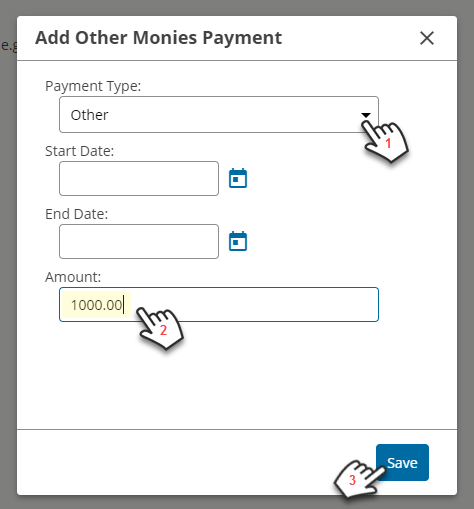 6.The Special Payments section only needs to be completed if the employee received Paid Sick Leave before the last day worked or Group Wage Loss payments. To enter data, click Add Special Payment.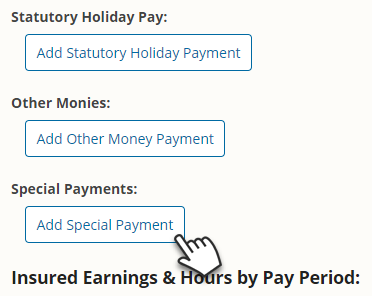 7. In the pop up select the Payment Type from the drop down menu. Enter the Start Date of the payment and the Amount. Then select the Frequency of this payment and click Save.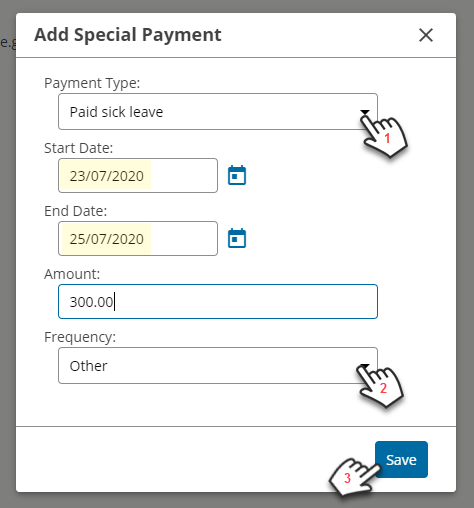 Proceed to Creating and ROE: 4. Insured Earnings and Finalizing
Contact the Alpine Crew!
204-478-3707
alpinecrew@ibexpayroll.ca