Last modified by: Kevin Zimmer -
How Do I Set Up An Employee To Use A Key Card To Punch In?
You want to set up an employee to sign in with a key card? Here's how!
Please note in order to complete this set up you must first set up your employee to use the clock in Everest. Click here to learn how.
1. At your clock press any button to get to the main screen.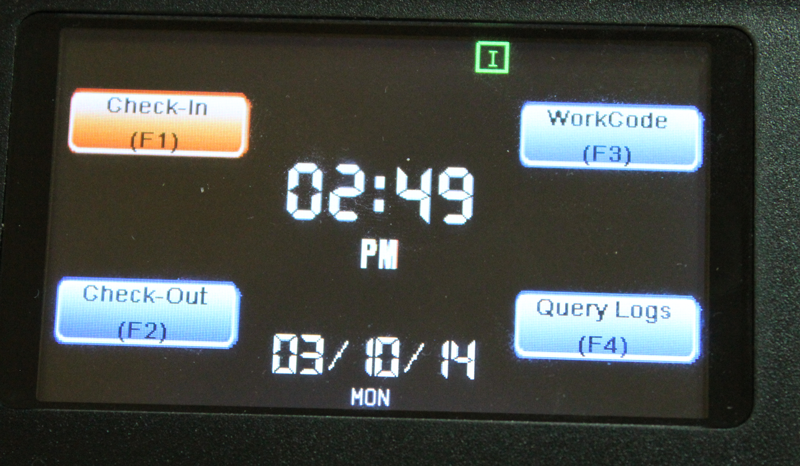 2. From here press the M/<- button (Shown below) to get to the Administrator log in screen.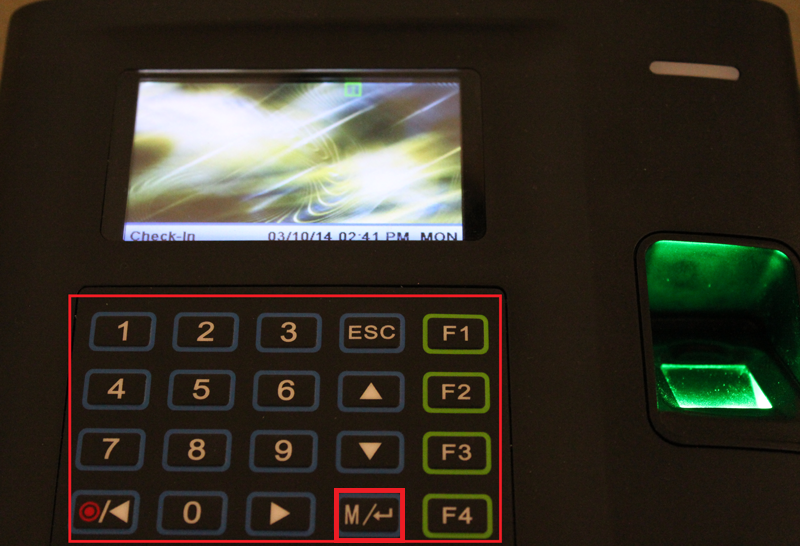 3. Use the number keys to enter the ID number of an Administrator. Once they are entered press the M/<- button in the bottom right of the keypad.
Need to set up a user as an administrator? Forgotten how? Don't worry here's the article on how to add administrator's to a clock.
And here's the article on how to set up an employee in the system.
4. Enter the Administrator password. Then press M/<-.

5. You'll be directed to a screen like this. Press M/<-.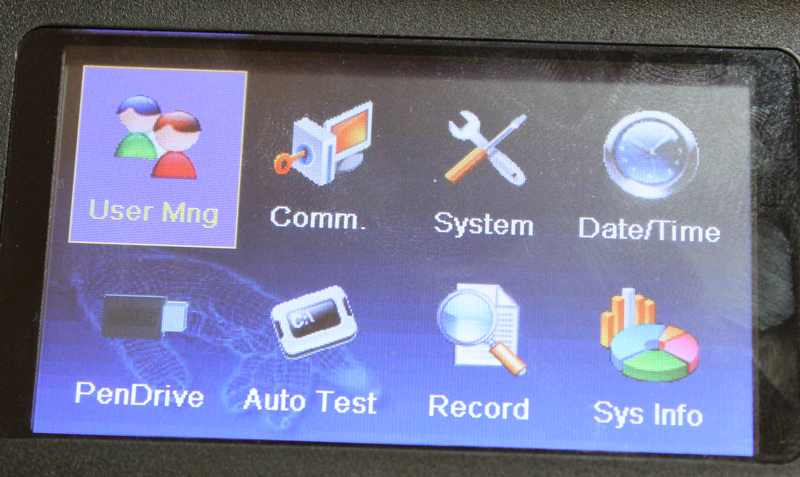 6. Use the Arrow buttons to move the highlight box over the option Manage. Press M/<-.

7. You should now see a list of employees. Use the up and down arrow buttons to find the employee you wish to set up with a fingerprint. Press M/<- over their name.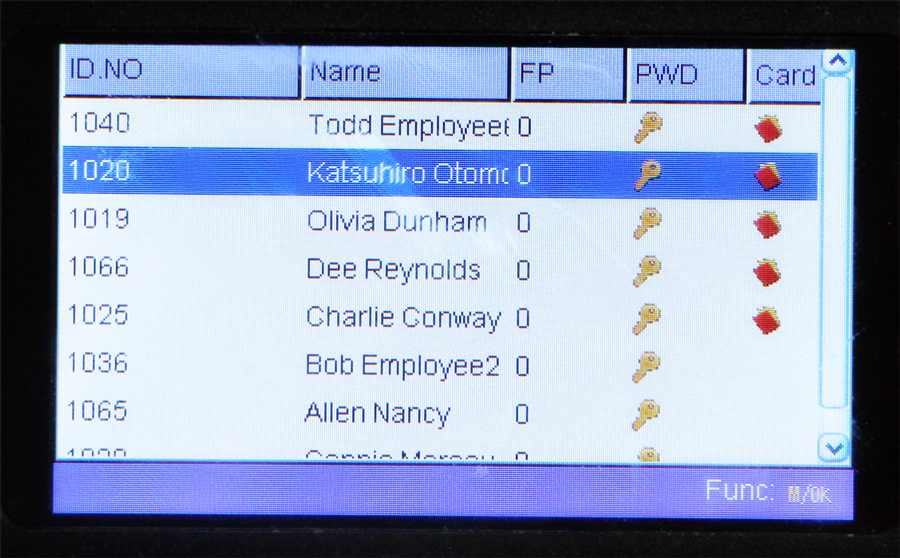 Note that if you have a lot of employees it may be easier to find the employee in question by simply pressing their ID number. If you press any number key at this point the screen below will appear.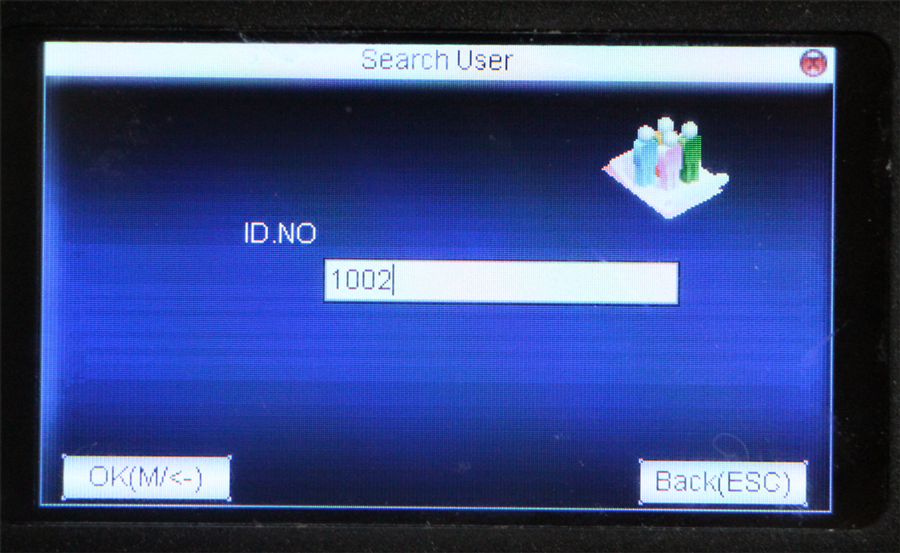 You can then enter the employee number of the employee you are working with and the clock will take you right to that employee profile.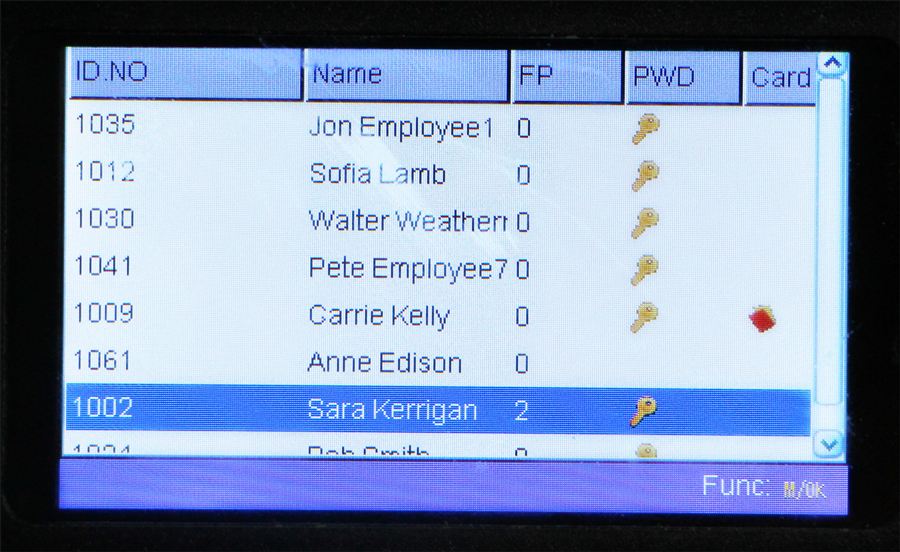 Press M/<- to continue.
8. Use the up and down arrows buttons to move to the option Edit. Press M/<-.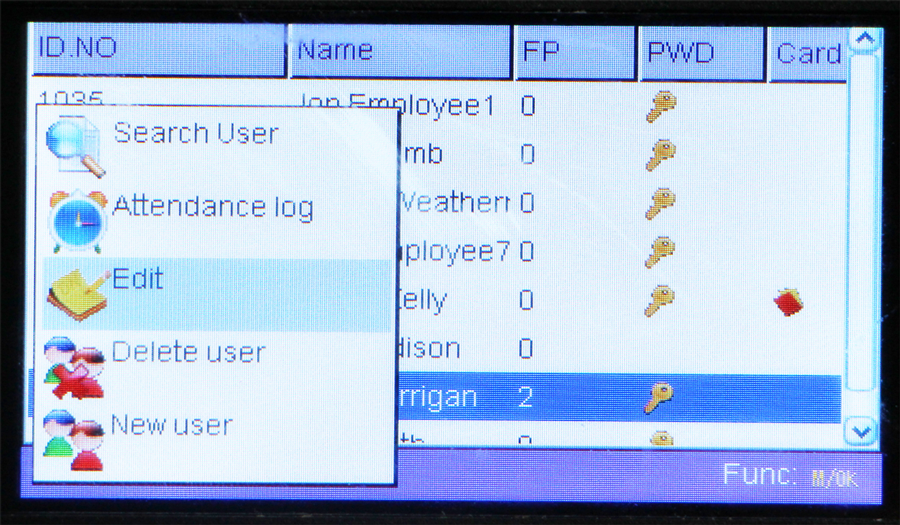 9. Use the down arrow buttons to move to the space that says Enroll Card. Press M/<-.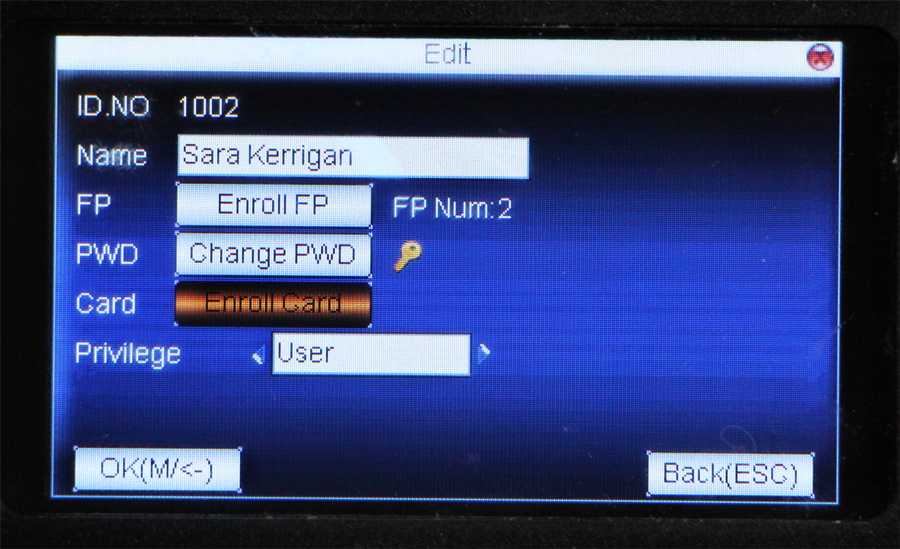 10. Have the employee hold their card close to the screen until a green checkmark appears on the screen.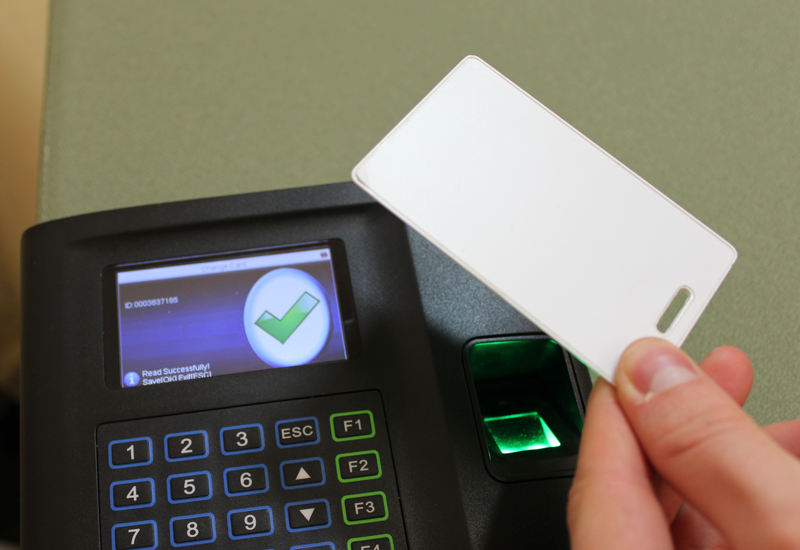 11. Press M/<-, and you're done! The employee can now use that key card to punch in.
Contact the Alpine Crew!
204-478-3707
alpinecrew@ibexpayroll.ca